Lakers Assistant Coach Reportedly Keen on Taking Up a New Role for the Ailing 76ers
Published 08/29/2020, 1:47 AM EDT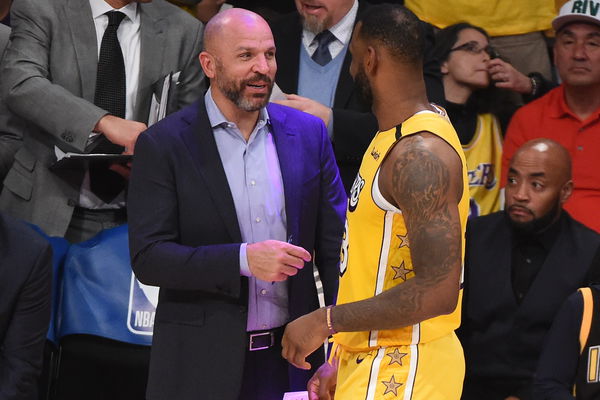 The NBA draft will take place on October 16, 2020, and will decide the fate of 60 upcoming players. But for the coaches and team management, a draft can take place anytime. The hiring and firing of the staff is a significant aspect of managing an NBA team. Currently, both Lakers and 76ers are facing one such human resource angle right now.
ADVERTISEMENT
Article continues below this ad
The Philadelphia 76ers had a decent 2019-20 regular season. They ended up #6 in the Eastern Conference with a 43-30 record. A couple of wins and they could've ended up being fourth. But that did not happen, and the Sixers had to take a 0-4 defeat against the Boston Celtics in the NBA Playoffs 2020.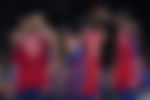 ADVERTISEMENT
Article continues below this ad
Breaking news from the Philadelphia 76ers camp!
The team has fired their head coach Brett Brown, and his seven-year service for the franchise has ended. The team is now looking for a new head coach, and two important names have come to the table. One is Player Development Coach John Lucas (66) from Houston Rockets. The other name is Assistant coach Jason Kidd (47) of the Los Angeles Lakers.
The most notable performance from John came in 1993-94 season when his Spurs recorded 55-27. Later on, they lost the series to Spurs 1-3. Jason, on the other hand, also had an opportunity to work as head coach for the New York Knicks in the recent past. Also, Jason Kidd has reportedly shown some interest in taking up the challenging role for the ailing Sixers.
Los Angeles #Lakers assistant coach Jason Kidd wants the 76ers coaching job, according to multiple league sources.

— Keith Pompey (@PompeyOnSixers) August 28, 2020
All-stars Ben Simmons and Joel Embiid would desperately need some good coaching to push their franchise ahead. 
How good is the Lakers assistant coach Jason Kidd and why do the Sixers need a change?
ADVERTISEMENT
Article continues below this ad
The Sixers began their 2013-14 mission with some key changes. A new General Manager Sam Hinkie and the new coach Brett Brown devised the term "The Process" for their team. They began with 'tanking' to ensure they can draft big names into their side. This led to the Sixers performing extremely poor for four straight seasons.
They averaged a pitiful 19 wins per season and remained at the bottom of the table. 2017-19 were the only two seasons when they played well. But things fell short in this season yet again.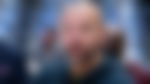 ADVERTISEMENT
Article continues below this ad
Now, Jason brings a five-year experience in team handling as a head coach with a 183-190 (9-15 in Playoffs) record. He is an NBA Hall of Famer, has one NBA ring (Mavs), and holds the record of second highest all-time assists (12,091) and steals (2,684) in NBA history.
He can be a good asset for the Sixers, but only time will tell whether he will be hired.