"They Know How to Lose in the 4th Quarter": Throwback Video Shows Phil Jackson Criticizing Doc Rivers' Team for Tanking
Published 09/15/2020, 10:27 AM EDT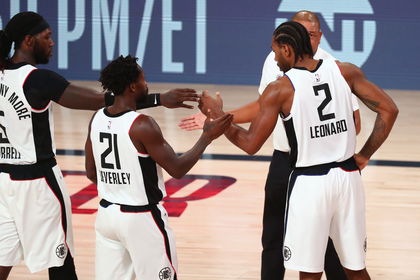 ---
---
The Los Angeles Clippers are on everybody's critical radar. The second-seeded title favorites let a 3-1 lead slip away from their hands. They have blown away two opportunities to finish the job so far, and now stand at a 3-3 tie against the Denver Nuggets.
ADVERTISEMENT
Article continues below this ad
This is a team that was predicted to make it to the Western Conference Finals and even give a hard time to the Lakers. However, this seems way out of the question now, and the coach Doc Rivers is under tremendous pressure to not let history repeat itself.
Is Doc Rivers doing something wrong?
ADVERTISEMENT
Article continues below this ad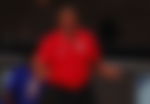 Historically, the Clippers have not done well under pressure. If that remains the case, then they won't stand a chance against the Lakers. Talking about history, losing a 3-1 lead seems to be a force of habit for the Clippers. They had lost it previously in 2015 to the Houston Rockets.
What's worse is they always start off great and dominate the first half, but by the time they enter the second half, the Clippers become a mess. Despite their key player, Kawhi Leonard, scoring more than 25 points in almost every game, it has not been enough. And Doc Rivers seems to be the person to blame. This is because, before the Clippers, the Boston Celtics faced a similar fate in 2010 when Rivers was their coach.
During the 2010 NBA Finals, the Celtics gave up their 3-1 lead against the Lakers who eventually won the Championship. A video from that time has resurfaced in which Phil Jackson is seen telling the Lakers that the Celtics easily blow up their lead. "This team has lost more games in the fourth quarter than anybody in the NBA. They know how to lose in the fourth quarter," Jackson said in the fifth game of that series.
ADVERTISEMENT
Article continues below this ad
Can the Clippers turn it around for themselves?
There is nobody else to blame but the team itself. They have been losing to a team that has a much weaker roster than them. Nikola Jokic and Jamal Murray have been unstoppable and their resilience is the reason the Nuggets are ready to enter Game 7.
ADVERTISEMENT
Article continues below this ad
But conversely, the Clippers have one of the two best wing defenders. There is no way the Nuggets have a chance if they get their act together. Thus, hopefully, the Clippers won't let it come to a point where they don't face the Lakers.