Los Angeles Lakers face off against the Toronto Raptors in the next game in the bubble. The Lakers triumphed over the number two seed in the West (Clippers) in their first game. They will look to repeat the triumph against the number two seed in the East, which are the Raptors. However, Lakers center Dwight Howard feels like this won't be the last meeting between the two teams.
In a video uploaded to BrissyTV on YouTube, Dwight was seen talking about who he thinks will be in the NBA Finals. He simply said, "It's going to be Toronto and the Lakers".
The Raptors are the defending champions, but not on any of the favorites lists to even make it out of the East. The Bucks are overwhelming favorites to make it to the NBA Finals from the East. This goes with the Lakers being favorites on the Western side. However, this is just Howard's opinion. We can't get mad at him for choosing the defending champions. They already have the championship DNA needed to win.
Dwight Howard predicts a Toronto Raptors vs Los Angeles Lakers NBA Finals😳🤔 pic.twitter.com/FLAL2HibCj

— 🦉💨 (@OV0RAPS) July 31, 2020
Los Angeles Lakers vs Toronto Raptors in the NBA Finals?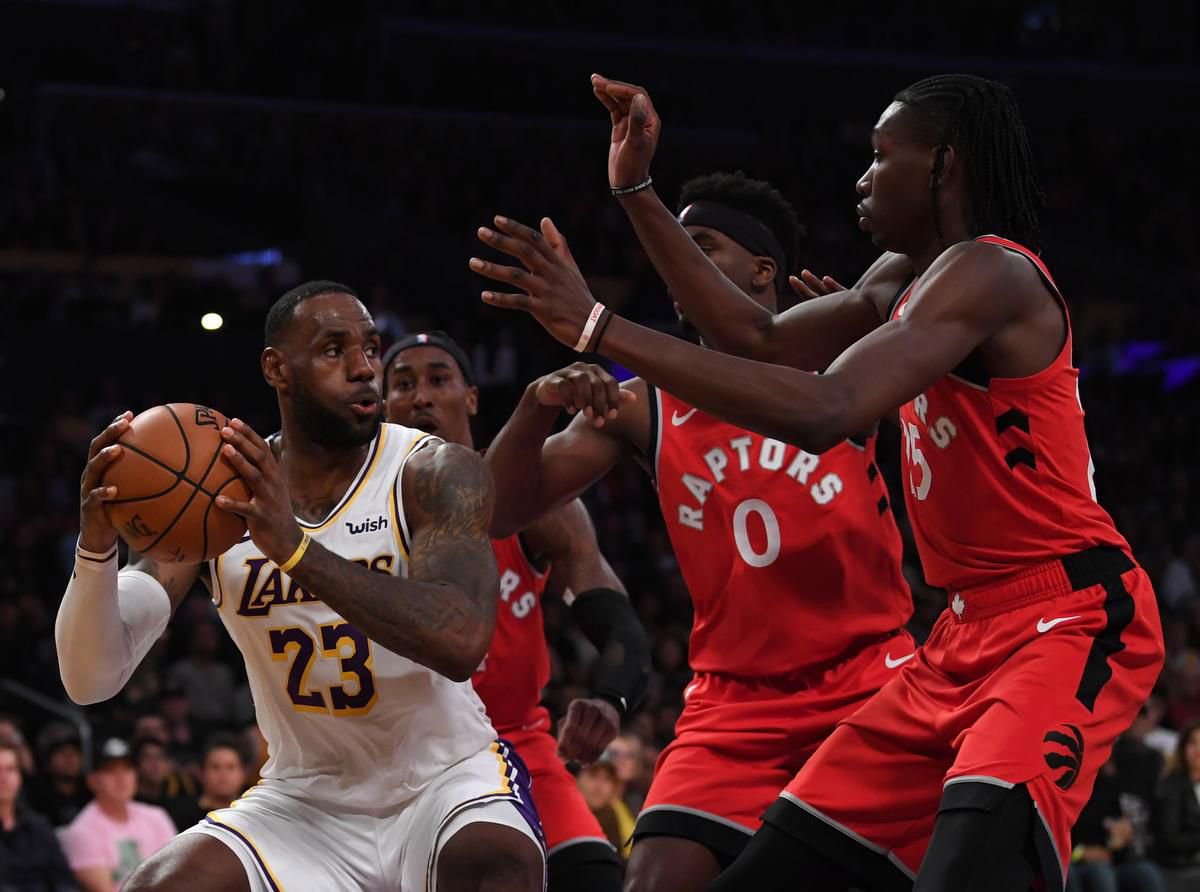 The odds of this matchup coming true are there. These are two of the top-four teams in the league, so a Finals matchup shouldn't be an improbability. However, when we see that regular-season records don't necessarily guarantee success, we can analyze the finer issues with this possible matchup.
The Raptors do have the tools to make it to the Finals. They are as well-equipped as any team in the East to take down Giannis Antetokounmpo and the Bucks. Giannis's true kryptonite last season wasn't just Kawhi, it was Marc Gasol and Serge Ibaka bullying him in the paint. If they hold on to their seeding position, they can be expected to get an easy first-round matchup in either the Nets or the Magic. Whether they can beat someone like Boston in 7 and then the Bucks is a different issue.
Lakers are looked at as relative favorites to make it to the Finals, with only the Clippers being given a real shot against them. The team has deep championship experience with the likes of LeBron James, J.R. Smith, JaVale McGee, Rajon Rondo, and Danny Green there. Even Dwight Howard has made deep playoff runs and Anthony Davis has always put up big numbers in the post-season. This would be an interesting matchup if it were to happen in real-life.
One thing we already know is that when LeBron faces Toronto, it doesn't go well for Toronto.
Source: Twitter