Former Trainer Makes an Interesting Comparison Between Kobe Bryant and Michael Jordan
Published 07/24/2020, 7:34 AM EDT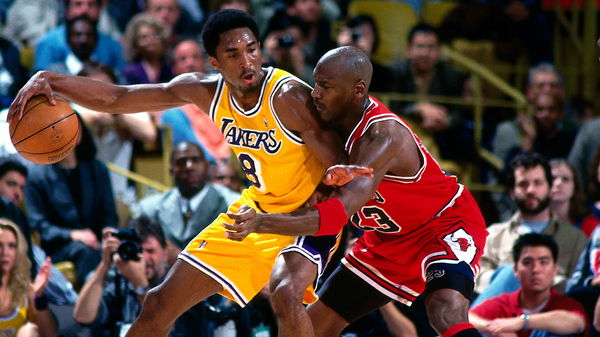 ---
---
Many promising players have their careers cut short because of injuries. Unfortunately, very few players return to their previous form. But Los Angeles Lakers legend Kobe Bryant not only kept playing through recurring injuries but also ended up as one of the greatest players to have ever played the sport.
ADVERTISEMENT
Article continues below this ad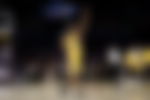 To deal with these injuries, Kobe needed help. So after almost a decade of trying to recover by himself, he decided it was time to get some help. Tim Grover, the trainer Kobe hired, is famous for the work he did with Michael Jordan. Grover spoke to GQ about how he helped Kobe through injuries.
ADVERTISEMENT
Article continues below this ad
During the video, he says, "In 2007 (Kobe) actually called Michael and said, 'Hey listen, my knees are absolutely killing me. You think you can help me out?' I said, 'I don't think I can help you out, I know I can help you out'." 
With that began the new chapter of Grover's life. From one legendary player, he was now working with another.
Kobe Bryant and his grueling knee problems
"The problem with his knees was he was basically doing too much," Grover said. "This is a common problem that's happening now, You have so many experts involved. Trainer, massage therapist, muscle activation guy. Everybody's pulling everybody in different directions because everybody wants the credit for the client. Basketball is a team sport and just like that getting an individual healthy is a team sport."
So Grover took charge of Kobe's training team. The main problem, according to him, was Kobe's inability to decelerate. His acceleration was superb, but he couldn't control his deceleration well.
"With Kobe everything was acceleration, he had a Ferrari and Lamborghini acceleration and he had a sub car performance brakes in it. He had a major imbalance between the muscles that accelerated and the muscles that decelerated and that was causing the issues on his knees."
ADVERTISEMENT
Article continues below this ad
Grover and his team then worked on helping his muscles to adjust to this. But they were forced to go with an unfavored method called lengthening of muscles. The pain that comes with it is unbearable, but Grover says for Kobe that was not a problem. "The one thing you know about Kobe, this guy's pain tolerance was off the charts."
The two worked together for five years till 2012. In this journey, Grover was able to be part of Bryant's two championships in 2009 and 2010. Despite these multiple injuries and over 100 games missed, Kobe went on to play until he was 37 and bowed out of the game in 2016. He left the game as one of the best to ever play.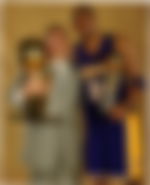 ADVERTISEMENT
Article continues below this ad
Source: GQ.com