"Everyone Thought We Had a Bad Relationship": Shaquille O'Neal Clears the Air on His Relationship With Kobe Bryant
Published 09/11/2020, 6:14 AM EDT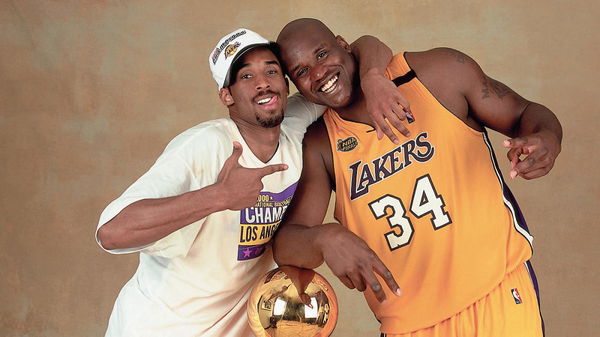 ---
---
Kobe Bryant served as an icon to an entire generation of basketball fans. Maybe that is the reason why the news of his death was heartbreaking for the entire community. However, for some players, the mourning period isn't over yet.
ADVERTISEMENT
Article continues below this ad
One of those people is Shaquille O'Neal. Kobe and Shaq were teammates on the LA Lakers and won three championships together from 2000 to 2002. Shaq opened up about Kobe on a podcast with Russell Wilson.
ADVERTISEMENT
Article continues below this ad
"I was upset because we never really talked a lot. Probably should have. I was always the type to go and do my job and then come home. I got family, and I know you got a family so I won't bother you.
"Everyone thought we had a bad relationship. No, we had a respectable relationship. Respectable enough to win three in a row. Did we agree on stuff all the time? No. But sometimes you need to focus on either the relationship or the task. He was focused on the task. But the respect was always there."
The history between Kobe Bryant and Shaquille O'Neal
ADVERTISEMENT
Article continues below this ad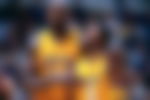 Kobe Bryant and Shaquille O'Neal are possibly one of the greatest duos in NBA basketball. While Shaq says that his relationship with Kobe wasn't bad, the years they played together were contentious, to say the least. Shaq was the bigger star on the team, as he was the number one overall pick living up to the hype. Kobe was a late lottery pick with no college experience.
The team grew accustomed to disagreements over who gets more shots and other petty squabbles. However, both men put that aside when they were on the court. Kobe actually helped Shaq almost win a unanimous MVP in 2000. They were the perfect guard-center combo, as their versatility was unmatched.
ADVERTISEMENT
Article continues below this ad
The pair played 8 seasons together and won three consecutive championships, a feat only matched by Michael Jordan and the Chicago Bulls in the modern era. Kobe had unprecedented success as the sole leader of LA after Shaq left for Miami in 2004. The two repaired their contentious relationship, but as is clear from Shaq, he wishes he made a greater effort to stay in touch with Kobe.