"First Time I Ever Smoked": When a Dominant Kobe Bryant Crushed his Opponent Mentally
Published 05/26/2020, 4:16 AM EDT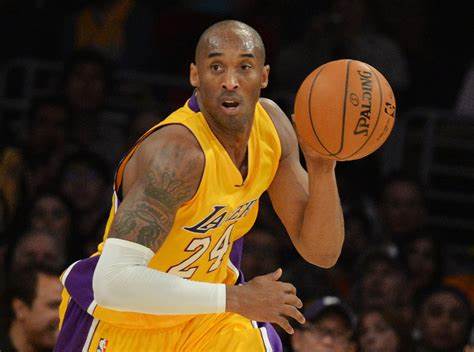 ---
---
Kobe Bryant
was so dominant at times that it left his opponents with no clue. Former Phoenix Suns player Channing Frye was once a victim of such performance from Bryant in a Conference Finals.
ADVERTISEMENT
Article continues below this ad
The Suns had made it to the Western Conference Finals and had Bryant's Lakers in front of them. Bryant averaged 33.7 points shooting 52% from field goals in the series leading the Lakers to the Finals and eventually a second consecutive NBA title.
The Suns are, since then, yet to make it to the postseason. Their last three seasons have been even more disappointing- finishing last in the Western Conference in each of them. For the Lakers, it was their second consecutive NBA title. But an aging Kobe Bryant and the lack of stars around him meant that they would see a disappointing decline in their performances. Three seasons later, the Lakers would go on a seven-season run without a playoff appearance. It would only become worse with Bryant retiring in 2016.
ADVERTISEMENT
Article continues below this ad
Kobe Bryant dominating led Frye to his first smoke
Recalling Bryant's dominating performance in 2010, Frye said in an interview that it was the first time he smoked a cigarette.
"All my friends were there and just a great experience,
" Frye said in
an interview
last year.
"First time I ever smoked a cigarette. Kobe crushed us so badly that I actually smoked a cigarette with the people outside.
"Never did it again but I felt it was necessary. We were in Phoenix. Some dirty dive bar and I was outside and just venting how Kobe is absolutely amazing. He single-handedly beat us."
ADVERTISEMENT
Article continues below this ad
ADVERTISEMENT
Article continues below this ad
Frye, who retired last year, played five years for the Suns between 2009 and 2014. He had started his career in 2005 with the New York Knicks. Two years later, he joined the Portland Trail Blazers before moving to the Suns. He later also played for Orlando Magic, Cleveland Cavaliers, and Los Angeles Lakers. Playing alongside the likes of
LeBron James
and
Kyrie Irving
at Cavaliers, Frye was a part of the title-winning team in 2016.
More from EssentiallySports on Basketball