Lakers Head Coach Details Team's Plans to Contain Nikola Jokic
Published 09/17/2020, 7:30 PM EDT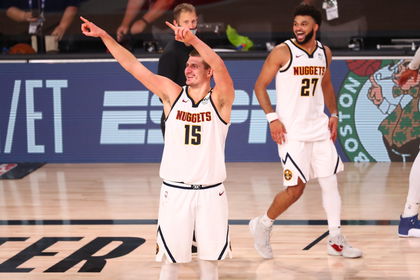 ---
---
The dye has been cast for the Western Conference Finals. On Friday night, the Los Angeles Lakers will lock horns with the Denver Nuggets. While the Lakers were expected to make a deep playoff run, that was not the case for the Nuggets. They performed at an elite level to reach the WCF.
ADVERTISEMENT
Article continues below this ad
Nikola Jokic and Jamal Murray are the two X-factors for the young Nuggets team. Moreover, Denver defeated the might LA Clippers in a seven-game series and completed yet another insane comeback.
But the Lakers are cut from a different cloth, and they have proved just that so far in the Playoffs. Head coach Frank Vogel believes he has found a way to halt the Nuggets and Nikola Jokic in particular. In an interview with ESPN, Vogel said:
ADVERTISEMENT
Article continues below this ad
"'Joker' is one of the most unique players in the world, and one of the most unique players ever to play the center position in this league. He can basically hurt you in all ways. He can hurt you at the 3-point line, in the pocket, playing the 4-on-3 game in the post, and obviously with his passing.
"It does make this series a little different — a lot different, actually — in terms of how much we'll use our centers. I don't want to get too much into detail, but obviously we're going to be the L.A. Lakers, who we've been all year. We adjusted to a small-ball team last series, but I would expect us to return to form"
It is clear from Vogel's statement that JaVale McGee and Dwight Howard will make a return to the lineup. These matchups will not only tire Jokic, but it will give more freedom to Anthony Davis to score more.
Can the Lakers defeat the Nuggets in the Western Conference Finals?
ADVERTISEMENT
Article continues below this ad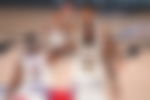 So far, the 2020 NBA playoffs have been kind to the Lakers. They breezed through the first two rounds following LeBron James and Anthony Davis' lead. But the Nuggets are unarguably on a path for one of the most iconic playoff runs in NBA history.
They have already erased a 3-1 deficit twice in these Playoffs. With Jokic averaging an efficient double-double, the Nuggets have a fair shot at the NBA title. However, they need to overcome the king of Playoffs – LeBron James – to go any further.
ADVERTISEMENT
Article continues below this ad
Which team will walk out as the champions of the West? We will find out in the following weeks.