"I Actually Called Kobe and the Phone Rang": NBA Insider Reveals His Reaction After Hearing the Helicopter Crash News
Published 08/23/2020, 8:39 AM EDT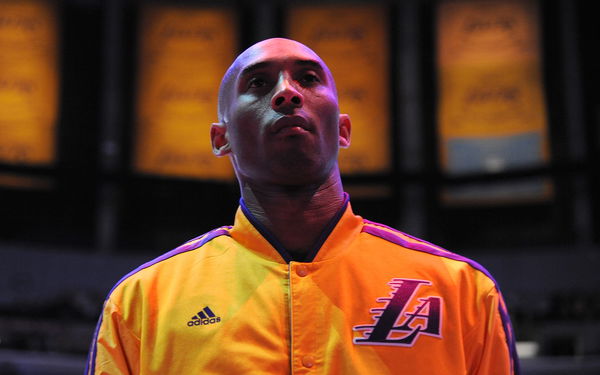 ---
---
Kobe Bryant would have turned 42 by now, had he lived. An unfortunate helicopter accident claimed the life of the Lakers legend, his little daughter, and seven others who were on board. When news about the crash broke out in January, people were at a loss for words and could not believe that the legend lost his life so suddenly.
ADVERTISEMENT
Article continues below this ad
When we got down for a chat with NBA insider Brandon 'Scoop B' Robinson, we asked him about his initial reaction upon hearing the tragic news. Mr. Robinson, a renowned NBA journalist, revealed something that absolutely shook us. 
"I actually called Kobe and the phone rang," he said. Scoop B Robinson wanted to check in on the Mamba after the news about his crash surfaced. Unfortunately, reports of the accident turned out to be true, and left no survivors.
ADVERTISEMENT
Article continues below this ad
Scoop B Robinson's deep attachment with Kobe Bryant
Scoop B Robinson has been covering the NBA for several years now. He started off at a very young age and has established himself as a prominent personality in the field. Naturally, he knew Kobe and followed him a lot. Thus, when the news broke out about the crash, Scoop B was one among the many who could not take it in at first. 
Robinson mentioned how he was in Philadelphia covering the Lakers game the night before the crash. "I got a call from Los Angeles from a colleague of mine, who was like, 'Scoop, can you verify that Kobe Bryant passed away?' I was like, 'Huh?'"
He then explained his deep connection with Kobe, something that he will cherish for a lifetime. 
ADVERTISEMENT
Article continues below this ad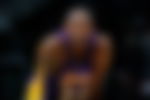 "I started in the business during Kobe's second year in the league. Been around him, and I've had Kobe's father on the podcast,"  he mentioned. "So for me,  I was mourning as a person who's actually a fan of basketball, a person who covers basketball, and a person who knew Kobe through his family and friends."
"It was a lot to process," Scoop B Robinson continued. "I'm still processing it. To be honest with you, I think the world has not been the same since January 25th," 
ADVERTISEMENT
Article continues below this ad
You left us all way too soon, Kobe Bryant. Rest in Peace.