"I Have No Concerns": LeBron James Showcases His Support for Adam Silver and Orlando Bubble
Published 07/12/2020, 8:31 PM EDT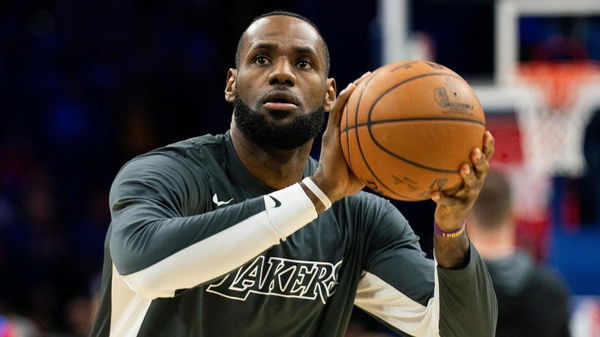 Los Angeles Lakers star LeBron James was confident of safety inside the bubble. He praised the NBA commissioner Adam Silver for the league's arrangements inside the Disney World.
"I believe the NBA and Adam Silver, they took all precautionary measure to make sure that we as a league are as safe as we can be," James told the reporters in a conference call on Saturday. "Obviously, in anything that you do, there can be things that can happen, so we will cross that line if it happens. But we're doing everything to make sure everyone stays safe during this pandemic. Adam Silver has given me no reason to not believe him since he took over. I have no concerns. I'm here 100% and in great health."
Los Angeles Lakers will be aiming to win the title with LeBron James
ADVERTISEMENT
Article continues below this ad
As the season resumes, James will be looking for his fourth championship. Los Angeles Lakers haven't won title since 2010. James teamed up with Anthony Davis season giving the Lakers one of the strongest rosters in recent years.
The Lakers have been one of the favourites to win the title this season. Prior to the league's suspension, they were on top of the Western conference with the second best record in the NBA.
ADVERTISEMENT
Article continues below this ad
On Saturday, the Lakers had their first practice session after four months.
"It gave me an opportunity to be home and make up a lot of time that I've lost over the years because I've been playing in this league and striving to be one of the greatest, if not the greatest, to ever play this game," James said. "So sacrificing my family at times was the most challenging and hardest part of it all."
ADVERTISEMENT
Article continues below this ad
The Lakers restart their campaign with a game against local rivals Los Angeles Clippers on July 30. They play a few practice games in the week before.
One of tha advantages that the Lakers have in the seeding games is their lead over the other teams. Their cushion over the other teams means they can experiment a little during the seeding games without having to worry too much over their final seed.