Infinity Pool, Spa, Gym, Wine Cellar: A Look Into LeBron James New $52,000,000 Castle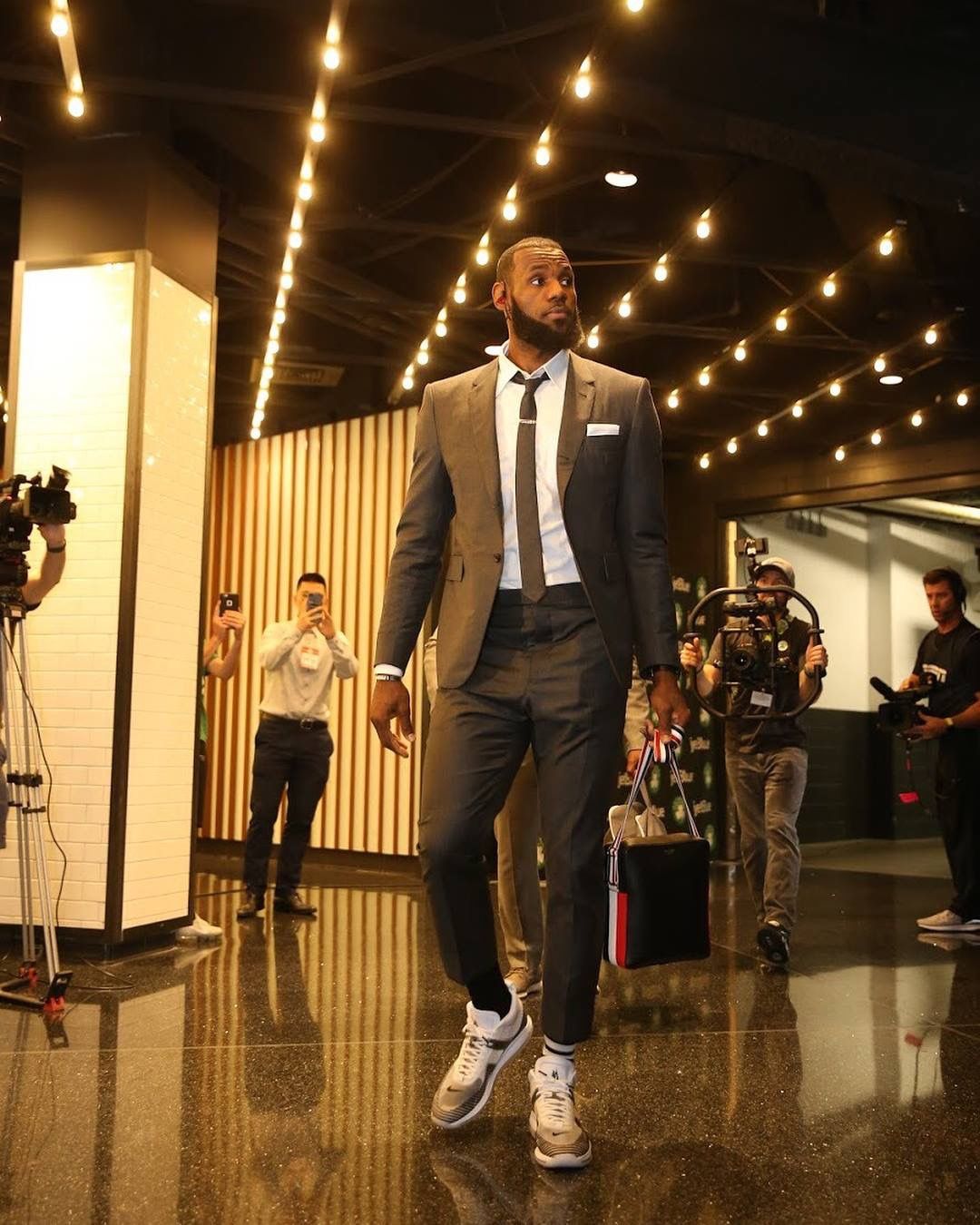 The country is in despair, what with nationwide protests and a global pandemic going around. Economic downfall seems inevitable. However, LeBron James is here to save the day, or at least spend a lot.
Amidst social, economic, and environmental issues, it seems the Los Angeles Lakers star thought buying a whole castle would help in some way or another. And if not, he could just keep it!
King LeBron James buys himself a castle
LeBron James recently bought a new house and apparently showed his interest in it in the most basic way possible: by asking for a friend. The Los Angeles Lakers star commented on a post put up by a real estate account on Instagram and asked for the price. According to reports, he is now the alleged owner of the $52,000,000 mansion.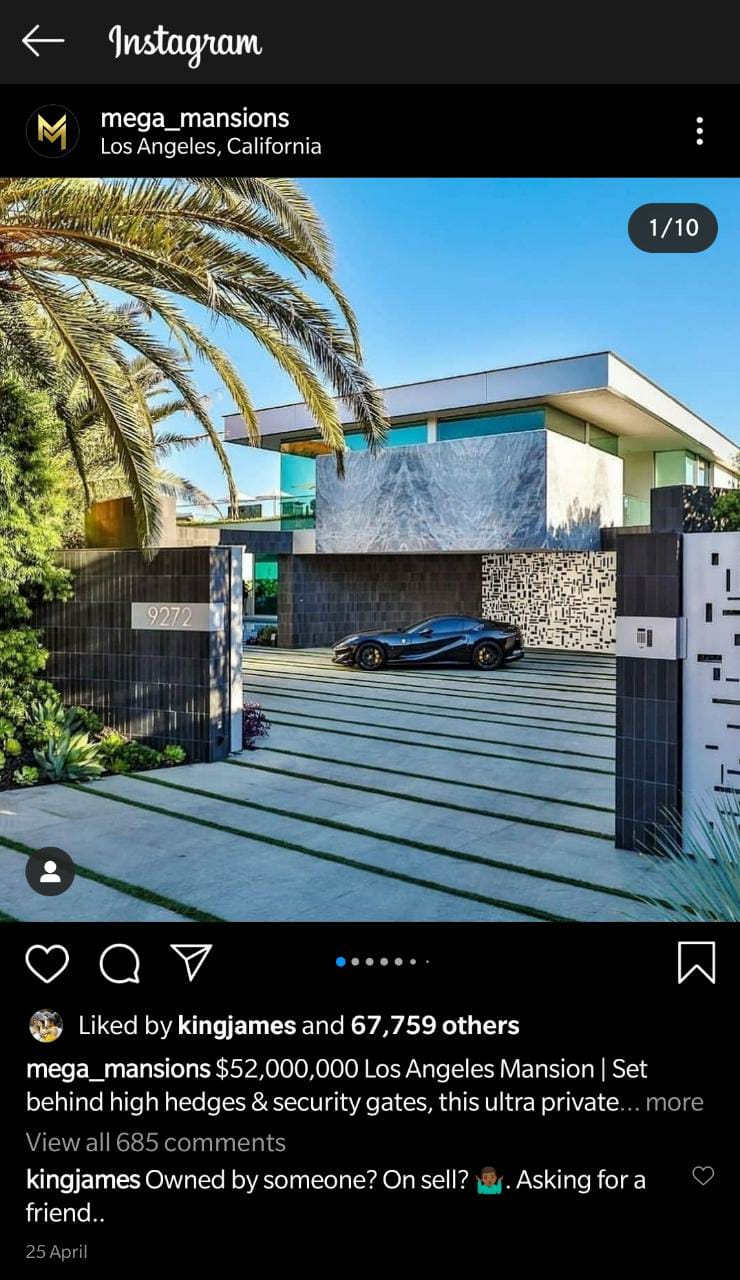 When King James first moved to LA in 2018, he bought a mansion in the area known as Brentwood. That mansion cost him around $23,000,000. The 15,836 square-foot property came with eight bedrooms, a huge walk-in closet, 11 bathrooms designed with contemporary fittings and a private patio.
What all does King James' castle have?
We wonder whether James bought this new mansion (reportedly last month) because he didn't believe that the season would start anytime soon. After all, the pandemic doesn't seem to be in a hurry to leave.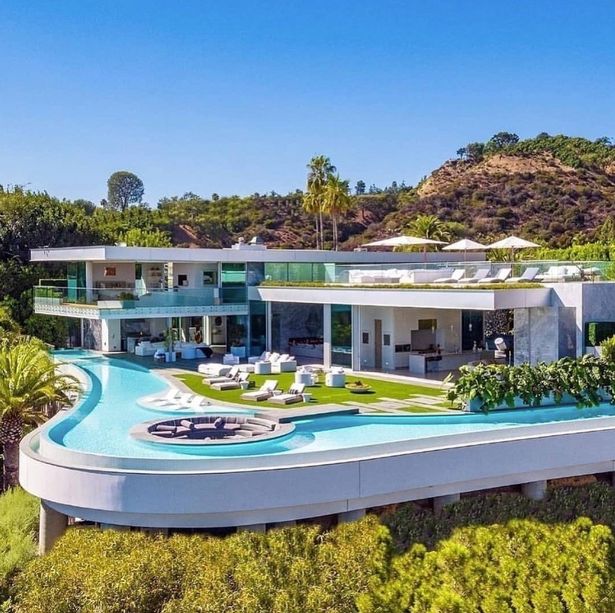 James' supposed new buy is approximately a 16,000 square feet property in Hollywood Hills.
It is complete with luxury indoor, as well as outdoor living space. Other luxurious amenities and facilities include a state-of-the-art boomerang-shaped infinity pool, a full spa with a sauna. The mansion also has a hydro tub and a float tank. Outside in the center is what we can call, the glory of the outdoor space, an enormous bonfire pit.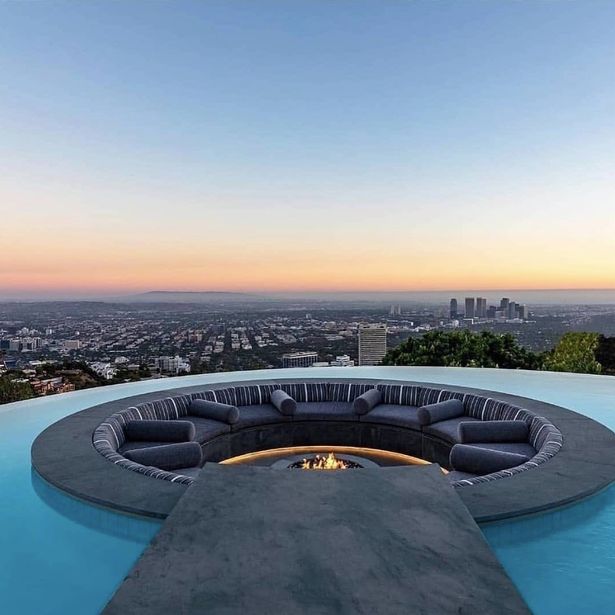 It also has an in-house movie theater, lounge, wet bar, for entertainment. A gym, golf simulator, billiards room, exist for physical activities. And a cigar room, and of course, a wine cellar, to indulge the NBA star's hobbies.
LeBron has not officially announced anything. This points towards the truth in some reports which state that someone bought the mansion in January for $43 million. Apparently, it is no more available for sale.
All we can do now is wait for official pictures from King James showing off his newly acquired castle.