"It's Got to Stop Someplace": Kareem Abdul-Jabbar Discusses Racism With LeBron James and Team Over a Video Call
Published 06/04/2020, 11:01 AM EDT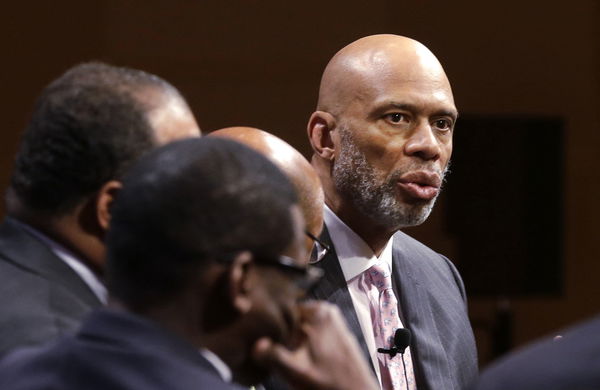 As young players in the NBA league continue to lead in nationwide protests, the veterans aren't far behind. NBA legend Kareem Abdul-Jabbar, who remains a civil rights activist to date, recently called up his juniors on his former team, the Los Angeles Lakers. He talked to the active players and answered their questions revolving around the movement.
Kareem Abdul-Jabbar enlightens the NBA's active players
Los Angeles Lakers star and a six time NBA champion, Kareem Abdul-Jabbar, is also a change maker. Recently, the 73-year-old wrote an article for the Los Angeles Times, explaining why the George Floyd tragedy was wrong. He also emphasized upon reasons to justify the 'Black Lives Matter' protest.
ADVERTISEMENT
Article continues below this ad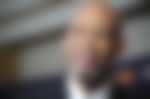 Then, Abdul-Jabbar joined the show CBS 'This Morning' virtually on 1st June. He talked about the same article. In the interview, the 19 time All-Star gave more examples of the black community facing brutality from white people in power. He also said,
"White cops still can act with impunity and kill people that they feel like they want to kill. It's got to stop someplace."
Now, Abdul-Jabbar took it a step forward by talking to current Los Angeles Lakers players via a zoom call.
The Los Angeles Times' Broderick Turner wrote that the other players on call asked the veteran "a lot of great questions."
Turner wrote that the questions were,
"About how he dealt with racial issues while playing basketball during the 1960s and '70s, when there was civil unrest around the country."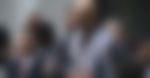 A source told Turner that,
"The Lakers did a great job letting their players have a voice. The Lakers understand what's happening. They have always been about helping their community and that hasn't stopped even now when the Lakers and others sports teams are needed the most."
LeBron James, who was apparently a prominent voice on the call, commended Kareem's work to ensure justice for the Afro-American community.
How Abdul-Jabbar has always been a social activist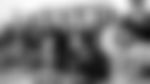 This is not the first time Kareem Abdul-Jabbar is standing up against racism and civil injustice. Apparently, he has been a rather vocal activist his entire career.
ADVERTISEMENT
Article continues below this ad
In the 1968 Summer Olympics, he protested by not trying out for the United States Men's Olympic Basketball team.  By staying at home during the Games, Abdul-Jabbar wished to display that he stood against the unequal treatment of African-Americans in the United States.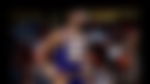 ADVERTISEMENT
Article continues below this ad
The Hall of Famer was also vocal about his support for Muhammad Ali's refusal to fight in the Vietnam War. Ali was stern about his religious beliefs and completely against the war. Apparently, it took an all-White jury a very short amount of time to decide his fate. They arrested him and found him guilty of draft evasion. They also stripped of his boxing titles.