Lakers Legend Advises Kyle Kuzma on How He Can Fit Himself Alongside LeBron James & Anthony Davis
Published 04/29/2020, 3:16 PM EDT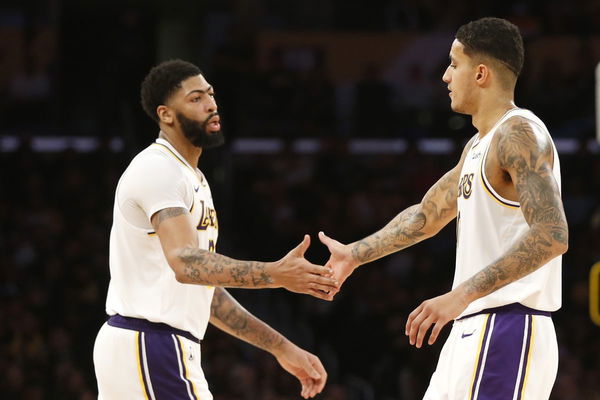 ---
---
Los Angels Lakers legend James Worthy thinks Kyle Kuzma needs to understand his role better to flourish. Kuzma is one player that the Lakers would want to do better. He came in as a youngster with decent expectations on him in 2017. A season after his arrival. Lakers signed LeBron James and another season later, signed Anthony Davis.
ADVERTISEMENT
Article continues below this ad
Prior to the start of the 2019/20 season, many expected Kuzma to become the player to look upon beyond their star duo. However, he failed to meet the expectations. Although he has shown glimpses of his abilities. he hasn't established himself in the team. During the trade window, many even believed that the Lakers need another signing. Also. there were rumors started to revolve around Kuzma's exit.
Kyle Kuzma needs to know his role alongside LeBron James and Anthony Davis
ADVERTISEMENT
Article continues below this ad
Worthy. speaking to Danny Green and Harrison Sanford of Inside the Green Room, discussed how Kuzma could himself a better player playing alongside the likes of LeBron James and Anthony Davis.
ADVERTISEMENT
Article continues below this ad
"I start to see him understand his role a little bit, start getting his rebounds, start playing defense. So I think he was close, man. He was close to getting to the point where he could be a little more efficient, a little more consistent," Worthy said.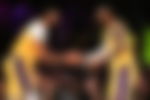 Worthy took his own example of how one could be successful playing second fiddle, Worthy played for the Lakers between 1982 and 1994. He played in a star-studded Lakers lineup. It was a time when the likes of Kareem Abdul-Jabbar and Magic Johnson were playing for the Lakers. Although there were big stars around him, Worthy always had his worth in the team. He has scored a significant number of points for the team. Worthy believed, Kuzma can also achieve success but he needs to be patient while acknowledging the stars in his team.
ADVERTISEMENT
Article continues below this ad
"Know your role, play your role. I did it, and look at all the accolades I got. I could have gone to another team, the Clippers, and I could have been a man like Dominique. But you just have to be patient, and I think patience is good for him, understanding that no, you're not the guy. Yes, you're a great scorer, fit into the team and everything else will take care of itself," he said.