Lakers' Magic Johnson Showers His Love on Los Angeles Sportsmen in His Latest Post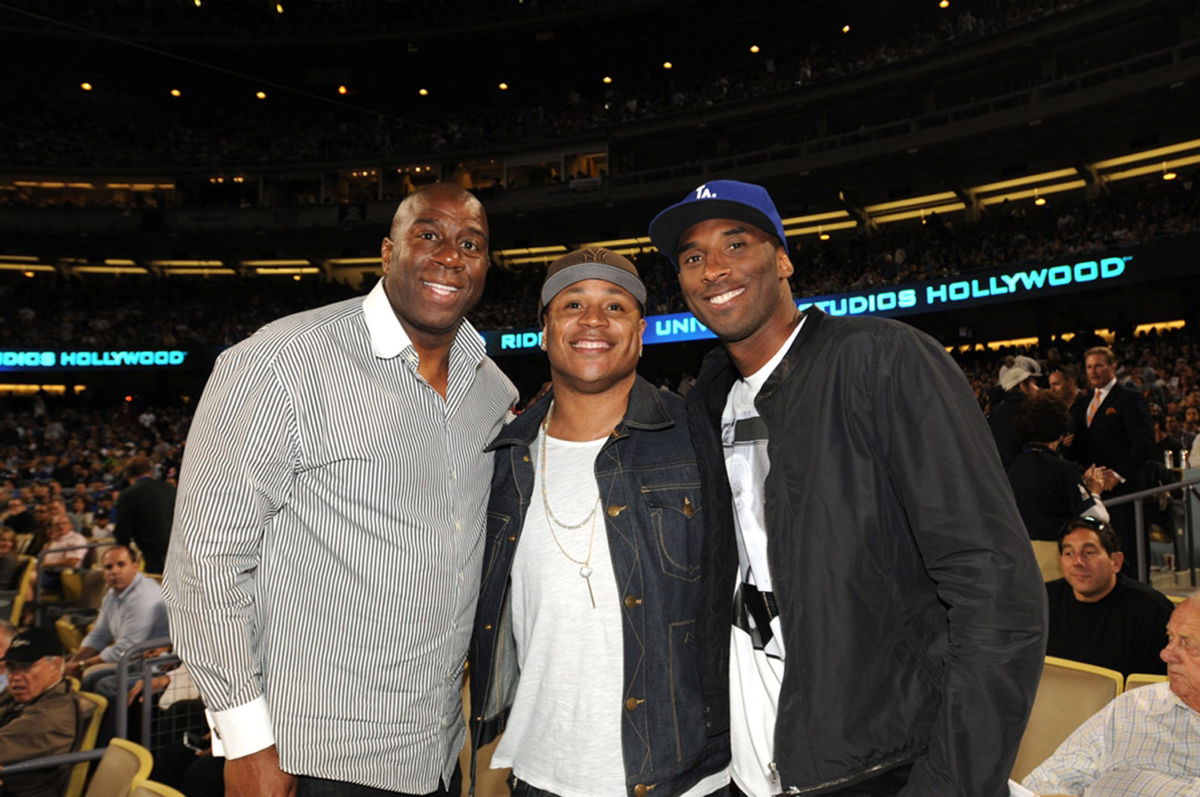 Earvin "Magic" Johnson might as well have "LA" as his middle name. He is top-to-bottom, a Los Angeles promoter and ambassador. He has also personally driven a lot of success towards the city in the '80s by winning five NBA titles for the Lakers.
In 2012, E.J. the Deejay became the co-owner of the Los Angeles Dodgers (MLB). He did not stop there. The very faithful city admirer also co-owns the LA Sparks (WNBA) and MLS' LA Football Club. What he has been doing to enhance the sports culture in the city has been historical. His passion for the home teams keeps pouring out every now and then.
Magic Johnson and his love for Los Angeles
Recently, the LA Dodgers defeated the Tampa Bay Rays 4-2 in six games to clinch their first MLB World Series title in 32 years. They first completed the NCLS comeback in game 7 and then won Game 6 by 3-1 to close the series.
Magic Johnson took to Twitter to show his immense happiness. He wrote, "Oh and @KingJames is the best basketball player in the world and @mookiebetts is the best baseball player in the world!!"
.@MagicJohnson is going with LA's superstars over everyone else 👀 pic.twitter.com/xhv93t0MTh

— SportsCenter (@SportsCenter) October 28, 2020
This might appear over-the-top to those who are not particularly LA fans. But considering these names are the standing champions of the world, no one can go all out and straight up deny them. Another legend, Kareem Abdul-Jabbar, also had an interesting take and posted the following tweet: 
Seeing my teammate @magicjohnson enjoying the Dodgers victory brought me to tears & all the emotions of 1988 came flooding back when we were back to back champions in June & Oct of 88! ♥️ LA Does this mean that Magic is no longer a Detroit Tigers fan ? Lol ! pic.twitter.com/VwNkXu0VeN

— Kareem Abdul-Jabbar (@kaj33) October 28, 2020
Even though Los Angeles fans lost Kobe Bryant at the beginning of this year, they are now receiving all the victories they could ever imagine. 
For Magic, it's everything Lakers
Magic had a glorious career where he averaged 19.5 ppg, 7.2 rpg, and 11.2 apg. He then went on to become the Head of Basketball Operations for the Lakers. He was a key name who helped the signing of LeBron James to the Lakers. No wonder team President Jeanie Buss has such high regard for one of the greatest players of all times.
Read also – WATCH: Lakers' Kobe Bryant Pitching for the LA Dodgers in this Throwback Video
Get notified about breaking news and watch highlights on the go; join the Arena on NBA Hoops
Sourabh Singh
All work and no play makes Jack a dull boy. I intend to make popularise my quote when I say sports define me better than I define sports. See ya'all Champs!