"My Most Fond Moment": How LeBron James Became a Proud Owner of Rare Unreleased Kobe Bryant Sneakers
Published 07/05/2020, 7:08 AM EDT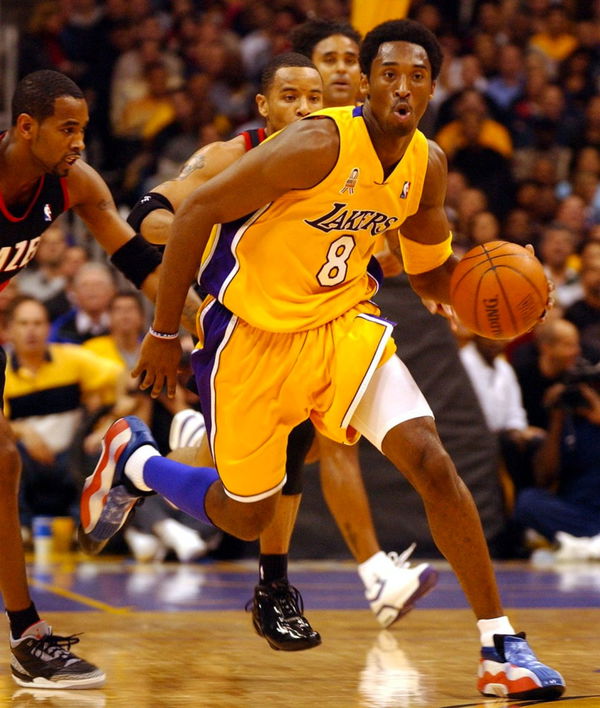 Shoes are the one thing that NBA players swear by, in terms of fashion and function. Sometimes, they also use these to make a statement. And that is what Kobe Bryant used them for several years ago. Later on, a school-going LeBron James used the same statement-making shoes. However, this pair of shoes never really came out for public use. Here's the story of how this offbeat pair came into existence, and then into LeBron's hands.
ADVERTISEMENT
Article continues below this ad
How King James got the rare Kobe Bryant "USA Flag" shoes
2011 was an emotional year for the country. And the NBA league wanted to make sure the players showed empathy. So, all the players were asked to wear a patch of the American flag somewhere on their jerseys.
ADVERTISEMENT
Article continues below this ad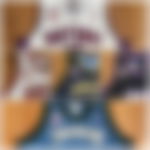 It seems Kobe Bryant with his shoe brand endorsor Adidas decided they needed to take a step further to show their support. While every team wore an American Flag patch on their jerseys during the 2001-2002 season, Kobe Bryant additionally wore an American flag-themed pair of shoes.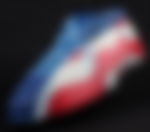 The Audi TT inspired the shoes in the series Adidas' Kobe collection. However, the Kobe 2 "USA FLAG" design was the one that caught everyone's attention. The pair, based on a similar Audi inspiration, had an American flag print. Kobe wore them during the 2001-2002 season.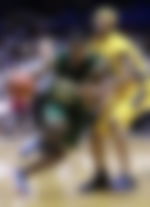 Later on, LeBron James had a chance to adorn these sneakers. But where did he get them? After all, the shoes had never hit the shelves. Well, they didn't have to, as Kobe Bryant gave LeBron a pair himself.
Those were the days when LeBron James was but a decorated highschool basketball player. Apparently, James met Kobe when the All-Star games were being conducted in Philadelphia. Talking about that moment, James told ESPN,
"I think my most fond moment is he gave me his shoes when I was in high school," James said.
"I think I was playing in a tournament in Teaneck, New Jersey, and they were playing in the [2002] All-Star game in Philly. And I had an opportunity to go meet him, and he gave me a pair of his shoes, and I actually wore them in a game against Oak Hill, against Melo [Carmelo Anthony], actually. 
ADVERTISEMENT
Article continues below this ad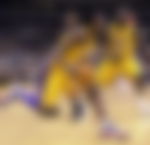 ADVERTISEMENT
Article continues below this ad
Well, it seems more than just right that two of the league's fiercest players are the only ones to be in possession of this rare design. Adidas never launched the kicks commercially, and rumors are that there are only 30 pairs of the Adidas Kobe 2 "USA FLAG" in existence. Adidas doesn't seem to be thinking about making any more, nor does it seem to plan to retro them.
But we wouldn't mind one last look at the kicks that the Black Mamba used to make a statement in.