No Private Workout for LeBron James and Lakers as NBA Releases New Guidelines: Report
Published 06/17/2020, 8:13 AM EDT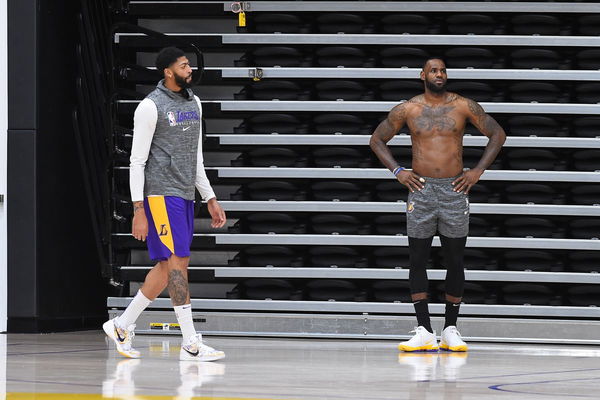 ---
---
Resuming the season has been one of the top priorities on Los Angeles Lakers, LeBron James' list. Unfortunately, he seems to be facing many obstacles. After an NBA executive talked about him in a negative light, James will now face a problem because of his private workouts. However, he is not the only one.
ADVERTISEMENT
Article continues below this ad
Why LeBron James is going to have to readjust
When the NBA shut down all operations because of the global pandemic, that is COVID-19, it was for the safety of the players and the entire community in general.
ADVERTISEMENT
Article continues below this ad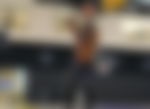 However, around a month into the lockdown period, many players started revealing their private workout sessions on social media. Los Angeles Lakers star, LeBron James, reportedly held private workout sessions with the lockdown still in effect.
"It's been different for every team. For example, LeBron James has held private workouts with 1-2 teammates at a time at a closed-off, private location, on-court, I'm told."
However, he also wrote that everything was done to ensure safety of the players involved in these sessions.
Soon, Houston Rockets' Russell Westbrook's workout was also posted on social media. Westbrook told Jimmy Fallon that he is always ready for the games to restart.
Russell Westbrook was asked if the NBA starts back up in the summer and immediately goes to the playoffs, will he be ready?

"I'm always ready, Jimmy. I'm always ready. I'm always ready." #Rockets pic.twitter.com/Ndv5YvCpE5

— Alykhan Bijani (@Rockets_Insider) April 22, 2020
Many other players worked out in either private facilities or gyms, etc. And this is regardless of the fact that the NBA opened many team facilities around early May.
ADVERTISEMENT
Article continues below this ad
Well, bad decision, because now these players won't be able to do so without the NBA's approval.
ESPN's NBA reporter, Dave McMenamin revealed why. He tweeted that, from June 23, 2020, players who have been using private facilities instead of the NBA facilities, won't be able to continue doing so without permission from the league. He pointed out to the Lakers players and King James specifically.
Watch This Story
Starting June 23, players who have been working out at private gyms will be prohibited without prior NBA approval. Several Lakers, LeBron included, spent the majority of their hiatus playing on private courts rather than at the facility, where there are restrictions in place.

— Dave McMenamin (@mcten) June 17, 2020
ADVERTISEMENT
Article continues below this ad
Such players like LeBron James, and Russell Westbrook have probably become used to their new private workout lifestyle. However, they may have to adapt to a different routine again. They may not like it, but it sure seems like a better decision than to put their teammate's health at risk.