Lakers Owner Jeanie Buss Has Special Words of Appreciation for LeBron James
Published 09/29/2020, 10:17 AM EDT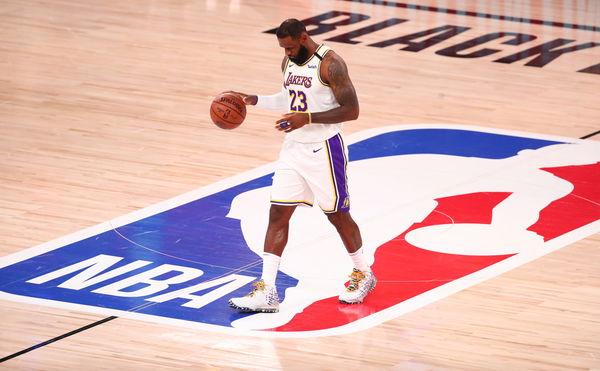 ---
---
LeBron James is a titan of basketball. He is so far removed from the status of his peers, that his impact on the sport gets underestimated. He has had more seasons in the NBA Finals than outside it and is one of the greatest players to step on the court. LBJ doesn't compare with the greats around him, but rather the titans that came before him.
ADVERTISEMENT
Article continues below this ad
Los Angeles Lakers owner Jeanie Buss is quite aware of the privilege of having a player like LeBron James. She spoke with Sam Amick of The Athletic and opened up on the importance of LeBron for the franchise's history.
ADVERTISEMENT
Article continues below this ad
"I hope he plays for many, many more years. But whatever his term is with the Lakers, he has forever left his mark on this team and this organization and on me. He is somebody that I treasure, and I will protect. I have just enjoyed watching him play and nurture along his teammates and bring out the best in them. He really is the most unique person in the league today. I couldn't be more proud that he's a Laker. He belongs as part of our history, and he's bringing this franchise back to where it should be."
LeBron James already in the pantheon of Lakers greats?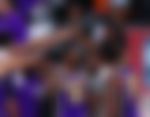 There is no question about LeBron's standing atop the basketball pyramid. However, the argument for LeBron's legacy within the Lakers to be a shining one is slim. The players that came before him are basketball icons and spent their prime with LA. Shaquille O'Neal, Kobe Bryant, Magic Johnson, and many others. They won multiple championships with LA, not just one.
ADVERTISEMENT
Article continues below this ad
But LeBron is on his way to winning his first. A player of LeBron's stature makes any team's history seem that much more impressive. The Lakers' history books shine that much brighter because it has the name of LeBron James in it.
ADVERTISEMENT
Article continues below this ad
The fact that Jeanie Buss already has such a deep admiration for LeBron is indicative of the same spirit that has allowed him to excel at the highest level for so long.