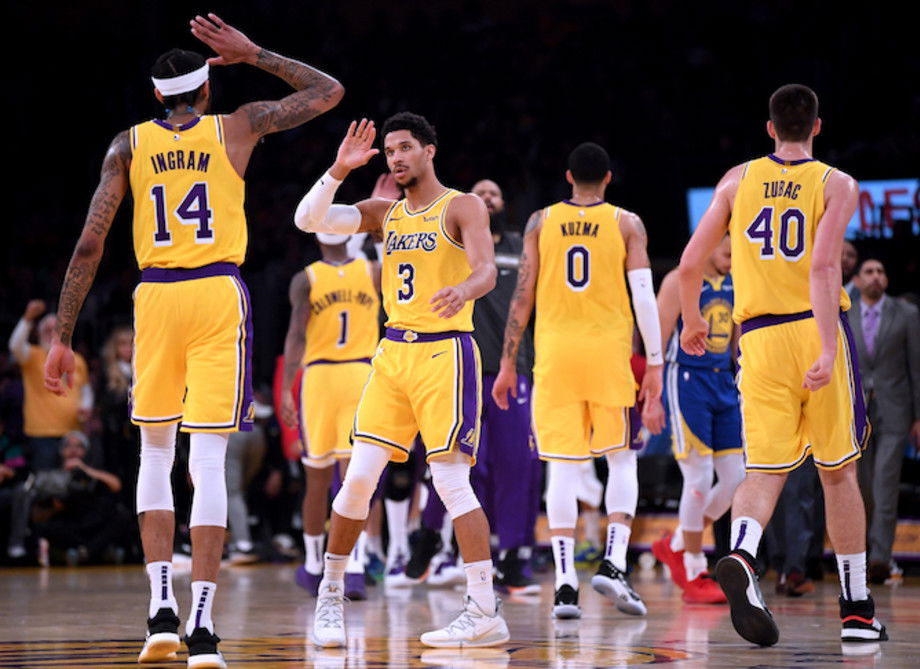 Last month, a few days after the league's suspension, two Los Angeles Lakers players tested positive for the coronavirus. However, they did not name the players. Not even the Lakers coach Frank Vogel knows about the players.
"I don't even know who they are," Vogel said as per ESPN. And it doesn't seem he is trying very hard to know when he continued, "and I'm totally fine with that."
None of the Los Angeles Lakers staff were tested
The Lakers players went through a test for the virus after the news of Brooklyn Nets' players' infection came out. One of the players from the Nets was Kevin Durant. Lakers were the last team to face the Nets before the league's suspension.
While the Lakers players went through a test for the virus, none of the staff went through it. Vogel had a video conference with the reporters on Thursday where he said that he and other staff members did not have a test.
The Lakers players today completed the 14-day home isolation that was prescribed by team physicians, and the players are all currently symptom-free of COVID-19.

The health and safety guidelines set by government officials will continue to be followed by the Lakers.

— Mike Trudell (@LakersReporter) March 31, 2020
"To my knowledge, the rest of the staff was not tested," Vogel said as per ESPN. "The only people that were tested upon the news of the Brooklyn Nets' positive test results were our players. That was … following the lead of our team doctor and the local health officials."
"It's just, we were not told to be tested. And obviously everybody recognized the shortage of tests and we were only going to do what the local health department told us to do. So, we weren't asked to be tested at that point."
However, Vogel has continued to follow all the social distancing measures which is important to prevent the spread of the disease.