"She Came to Watch Me Play for the First Time": When Kobe Bryant Scored a Whopping 81 Points to Impress His Grandma
Published 06/11/2020, 6:16 AM EDT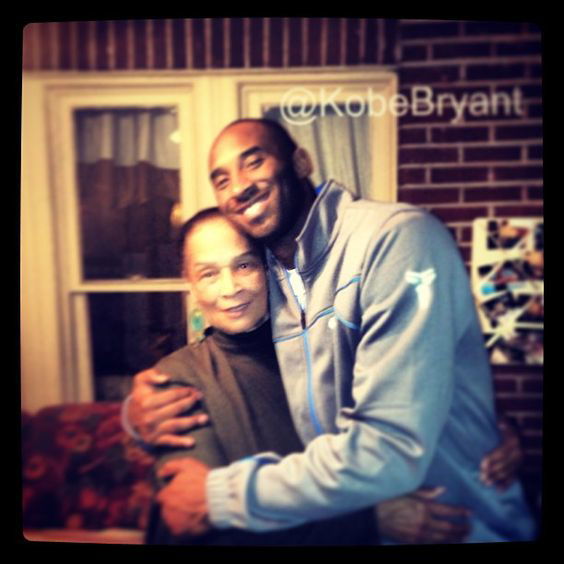 NBA legend Kobe Bryant had many achievements to his name. He was a known star, and the creator of a very famous mindset: the Mamba Mentality. He also gave several fire performances on the court.
However, the one which is talked about most remains the one where the Black Mamba lead the Lakers to victory with crazy contribution. A video that recently came up, reveals Kobe's fuel for that game.
What gave Kobe Bryant enough power to have an 81-point superstar night
ADVERTISEMENT
Article continues below this ad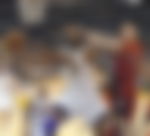 January 22, 2006, ended up as one of the most legendary nights for the Los Angeles Lakers. It was the night when the team emerged victorious against the Toronto Raptors, in a 122-104 win. Out of these, Lakers superstar Kobe Bryant contributed a whopping 81 points!
One may believe that it was just another brilliant night for the five-time NBA champion. However, as it turns out, Bryant had a secret motive.
In a video from an old interview that recently resurfaced, Kobe talks about the sentimental value of that game. Apparently, it was Bryant's grandfather's birthday. His grandfather had passed just a few year back. To add to that, it was also the first time Bryant's grandmother was about to see her grandson play.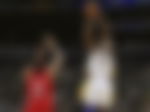 Kobe told sports reporter Graham Bensinger in that interview,
"The day that I actually scored 81 was my grandfather's birthday, who had passed away a few years before. My grandmother, who had never seen me play because her nerves can't take it, flew out California and she came to watch me play for the first time and the only time.
"And that just so happened to be the night I scored 81."
ADVERTISEMENT
Article continues below this ad
That was not the only feat Kobe achieved that night, though. With less than 5 minutes left on the scoreboard, Bryant broke records. He beat Chicago Bulls legend Michael Jordan's best tally of 69 points in a single game.
ADVERTISEMENT
Article continues below this ad
After that Bryant broke a franchise record just after, as he beat Elgin Baylor's best single-game scoring record in a Lakers jersey.
Maybe all NBA players should keep their loved once around during games, once in a while.