Lakers' Teammate Details the Massive Impact of LeBron James' Stint With Miami Heat
Published 10/14/2020, 5:30 PM CDT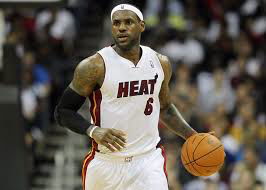 ---
---
Can you imagine the Lakers winning their 17th NBA Championship title without LeBron James? Of course not. We can all give credit to the supporting cast for not overloading the King with all the work, but the beast's leadership was integral to their championship campaign this year.
ADVERTISEMENT
Article continues below this ad
What made his feat against the Miami Heat even more commendable was the fact that it was against his former team. A decade ago, James was welcomed into Miami Heat after a hard struggle with the Cleveland Cavaliers.
It was as if James' lucky days were about to begin. He ended up going to 4 straight NBA Finals and came out victorious in 2. He himself admits that his time at Heat shaped him into the player that he is.
ADVERTISEMENT
Article continues below this ad
This is something his current teammate, Jared Dudley, also agrees with.
Did the Heat mold LeBron James into the star he is today?
On the Bill Simmons' podcast, Simmons and Dudley were in conversation about how LeBron has a certain "meanness" to him he didn't have earlier.
The question arose that did this come out now, or was this there all along? And what evoked this competitiveness that he displayed in the Playoffs as well?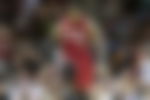 "If you're asking me, and I think LeBron would agree with this. I think Miami brought it out. I think him going to that culture.
"Let's be honest, they are like a military. You have heard the stories of Pat Riley walking in and everyone lining up like you're a drill sergeant.
"D. Wayde teaching him some things. Him learning from just different players. LeBron has always had teammates on the bench to help him, and I was that guy this year," admitted Dudley.
Will we continue to see this aggression in the coming seasons?
How a 35-year-old athlete can sustain his prime for so long is beyond anyone's understanding. James himself has repeatedly given credit to his former team for helping him become a better player with each passing year.
ADVERTISEMENT
Article continues below this ad
With the Lakers walking out of the Orlando Bubble with a trophy in their hands, LBJ realized one of their decade-long dreams, and we can only hope that LeBron James continues to bring in more laurels to his team.
ADVERTISEMENT
Article continues below this ad