Allen Iverson is one amongst those few legends who played in the Michael Jordan era and in the times of Kobe Bryant and LeBron James. AI himself is regarded as best in the league for the records he accomplished. 
The Answer was picked first overall in the year 1996. He was just 6 ft tall, and that was a record in itself. Nevertheless, AI did not let his height diminish his stature in the game. This Hall of Famer won the NBA MVP award in 2001.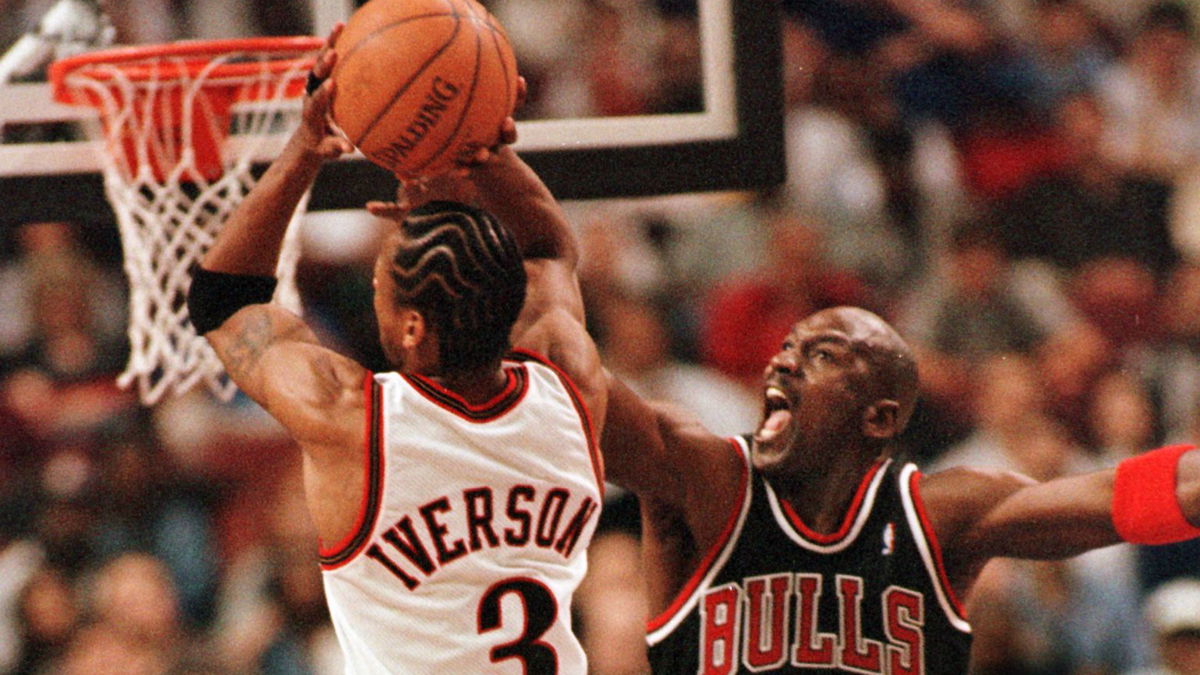 Allen Iverson, Michael Jordan, and LeBron James
In a famous 1997 crossover, a dogged Iverson successfully beat Michael Jordan's defense and converted a jumper. Later in an interview, MJ called him "very quick" and said, "he keeps the ball real low and he's small and he's certainly closer to the ground than I am, so his quickness is unbelievable." That's how AI used his weakness as a strength.
Talking about LeBron James, the Akron Hammer picked the combat sports jargon and called AI pound-for-pound the greatest player ever. During a detailed interview with Chris Broussard of ESPN, LeBron accepted that both MJ and Iverson were the players he used to watch on tapes and study their games.
So it is natural that AI adores them both. He has praised MJ to be the GOAT many-a-times. He told Fat Joe on The Fat Joe Show, "I love what's the best man. You dig what I'm saying?" He then added, "I'm not gonna fight what's the best. Like much as I love Michael Jordan, man LeBron James is one dawg, he the one man. That m*****f***** is the one. Kevin Durant is the one, man."
Allen Iverson takes LeBron James over Michael Jordan.

My 2020 is made. I'm happy now. I love this 😂 @SONTHoops pic.twitter.com/eStPHKBv5i

— Sami Jarjour (@JarjourSami) August 5, 2020
That's The Answer for you!
A never-ending debate!
This debate over the GOAT will never see its ending. These names that we can count on our fingers are bigger than any comparison. If you see the stats, LeBron James is well past his prime but is still getting better. He has broken so many of those records set by Michael Jordan and Kobe Bryant. MJ leads him in terms of steals and the NBA title wins.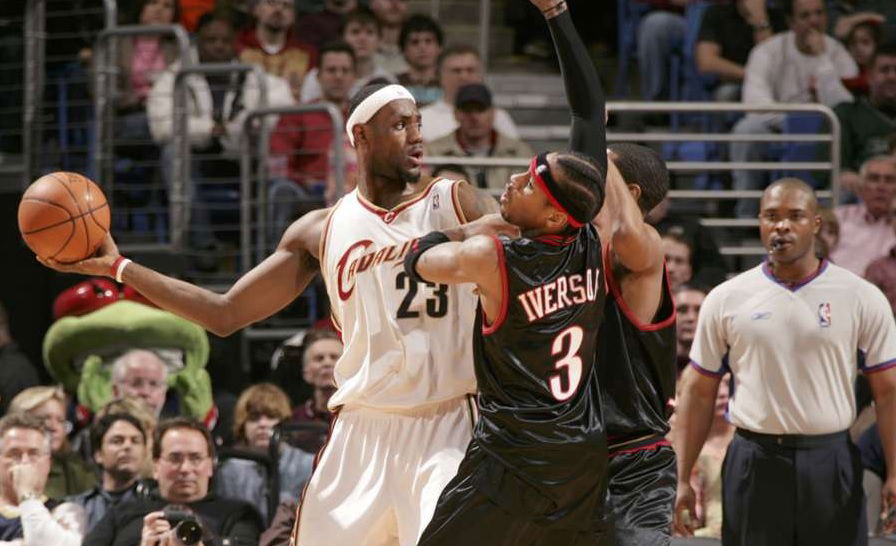 It is yet to be seen if the Lakers can lift a title this season, now that they have cemented their place in the 2020 playoffs. Looks like LeBron still has got tons to achieve.
Sources: DaGoatChannel – YouTube, ESPN, ESPN – YouTube, JustAnotherNBAFan – Twitter
Sourabh Singh
All work and no play makes Jack a dull boy. I intend to make popularise my quote when I say sports define me better than I define sports. See ya'all Champs!