"The Closest Thing to MJ": Damian Lillard Drops New Single as Tribute to Kobe Bryant
Published 09/11/2020, 8:10 PM EDT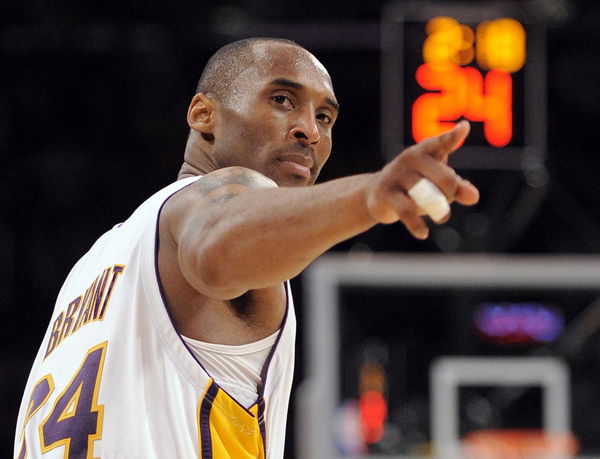 When Damian Lillard is not busy on the court, he makes time to showcase his talent in the music world. Just a while back, Lillard's team, the Portland Trail Blazers, were just sent back packing from the Orlando Bubble by the Los Angeles Lakers. While most expected Lillard to single-handedly beat the Lakers, it didn't work out. However, better things were waiting out there for our star player. He has used the offseason to his disposal and has come out with a new single to honor the legendary late Kobe Bryant.
Damian Lillard honored to pay tribute to the legend
The title of the new single released is "Kobe" itself. This track features Snoop Dogg and Derrick Milano. It says a lot about these great artists who have come together to pay tribute to the NBA Legend. Lillard shared all the information about it on his twitter handle.
ADVERTISEMENT
Article continues below this ad
He even ended up sharing a snippet of the song that will also be part of the famous NBA2K video game as a soundtrack. Lillard and Kobe were declared to be on the cover of this year's edition of the game. Lillard was picked to be on the main cover, while Kobe is going to feature as the cover athlete for the "Mamba Forever Edition", which is the legends editions.
Lyrics of the new Kobe Bryant song
Lillard just sang one verse of the song and the lyrics are:
"Rest in peace to the Mamba and Baby Gigi. Still, remember where I was standing after the three-peat. 'Fro was lined up yelling 'Kobe!' but playing peewee. When you know they shoot the freebie right after they tear Achilles. Killer!
"No. 8 was crazy, but 24 was scary. Respect his name or else he might show up as Bloody Mary. Won't forget the things he mentioned, how to get a Larry. Whatever necessary, he tried to help prepare me.
ADVERTISEMENT
Article continues below this ad
"They tell us never look in the eyes of a killer. I did out of respect for the greatest at Staples Center. The closest thing to M.J. and no I ain't talking Thriller. It ain't an I in team but a me in it. Please remember, Bean."
What a beautiful and powerful way to pay tribute to Kobe Bryant. He truly deserves all the appreciation in the world, and there is no day that NBA fans and players don't think about him. It is a great way to keep him embedded in everyone's life and keeping him alive.
ADVERTISEMENT
Article continues below this ad