Los Angeles Lakers Trade: Potential Packages Offer For Derrick Rose
Published 11/30/2020, 9:05 AM EST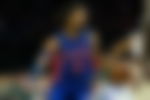 ---
---
The Los Angeles Lakers have made significant moves in the postseason to bolster their squad. After losing many players due to free agency, the Lakers have completely revamped their roster. But they could add another star – Derrick Rose.
ADVERTISEMENT
Article continues below this ad
The Lakers lost several players that helped them win an NBA championship. Rajon Rondo, Dwight Howard, and Avery Bradley left the Lakers and signed with different teams in free agency. They traded away Danny Green and Javale McGee in order to acquire Dennish Schröder and clear cap space, respectively
To replace the players lost, the Lakers signed Montrezl Harrell, Marc Gasol and Wesley Matthews in free agency. In addition, they re-signed Kentavious Caldwell Pope and are expected to re-sign Anthony Davis to a new deal. But the Lakers can make one more move in a position they have less depth – point guard. And that move is trading for Derrick Rose.
ADVERTISEMENT
Article continues below this ad
While Rose is no longer an MVP, All-Star level caliber player, he is still an excellent point-guard on a small wage. Rose would be another excellent scoring option who could help rotation with new point guard Dennis Schröder.
But the Lakers will have to trade for Rose. The Pistons rejected their trade offer at the end of the deadline last season but could use their assets to bring Rose in if they want.
Here are some possible trade options they want.
Trade Package 1 – Trade Away Young Stars For Derrick Rose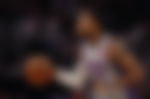 The Lakers trade Kyle Kuzma, Alex Caruso, and Talen Horton-Tucker in exchange for Rose. The three players have the same amount of salary as Rose. The Lakers can't trade any less players as they need to replace the salaries in order to not go above the cap.
Kuzma and Caruso were key pieces for the Lakers last season. But since the arrival of Anthony Davis, Kuzma lost a lot of opportunities. And the arrival of Schröder will see Caruso's and Tucker's opportunities reduce as well.
This trade would allow the young players of the Lakers to get more experience with a young rebuilding Detroit team. And Rose would get an opportunity to finally win an NBA championship.
Trade Package 2 – Three-Team Trade For Rose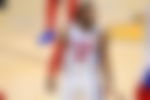 ADVERTISEMENT
Article continues below this ad
This trade would see the Lakers receive Derrick Rose. In exchange, the Detroit Pistons would receive Alfonzo McKinzie from the Lakers, Alec Burks from the Knicks, and the Lakers' 2022 first-round draft pick. The Knicks would receive Alex Caruso, Kyle Kuzma, and Talen Horton-Tucker.
This is a complicated trade to pull off, but Alex Burks is a solid guard that can play. While he is not at Rose's level, he is more than capable of working with the Pistons team. The addition of McKinzie and a 2022 draft pick will be very helpful in accepting the trade. For the Knicks, they get three young stars to surround new draft addition, Obi Toppin, in order to have a young winning project.
Do the Lakers need Rose?
ADVERTISEMENT
Article continues below this ad
The Lakers adding Dennis Schröder to the squad gives them a solid point guard option. Additionally, they have KCP back who can deputize well as the point guard. The Lakers may not need Rose and can afford to wait for him and sign him in free agency.