WATCH: Is This the Most Lethal Poster Dunk by Kobe Bryant Ever?
Published 07/06/2020, 9:05 AM EDT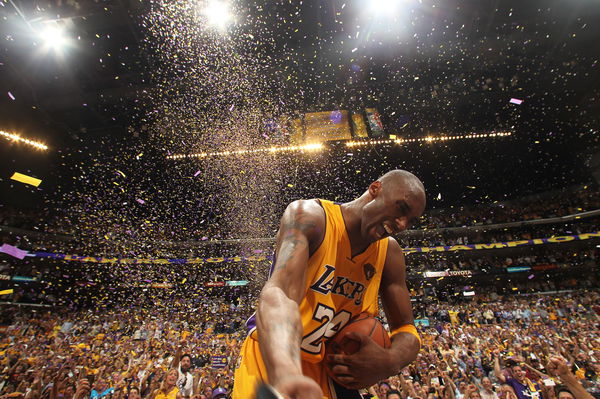 The NBA Dunk contest held during the NBA All-Star Weekend is an event every Basketball enthusiast cherishes. It is a window into the world of masterpiece dunks that seem unearthly. Chicago Bulls star Zach LaVine and the Orlando Magic's Aaron Gordon are quintessential examples of it. Those between-the-legs dunks are a treat to watch. Not to forget, we had Kobe Bryant who would put many to shame by his iconic picturesque dunks. 
ADVERTISEMENT
Article continues below this ad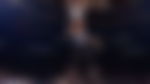 Kobe has preyed on many occasions. Be it the qualifiers or the NBA finals, Kobe ensured that the photographers get that picture-perfect dunk shot. His dunks on Dwight Howard, Yao Ming, Ben Wallace, Steve Nash, Kevin Garnett, and Latrell Sprewell remain extremely memorable.
ADVERTISEMENT
Article continues below this ad
We cruised through the collection of these unforgettable dunks and plucked out the best ever. I get that this is highly subjective but still, the following dunk is widely accepted as his craziest.
Kobe Bryant dunks on Ben Wallace
Ben Wallace came from humble beginnings, as did many other legends of the sport. He was left undrafted in the early years and faced considerable struggles. But his hard work led to a change of fate and he could make two NBA final appearances in his career. Also, his name is considered for Basketball Hall of Fame. It is never easy to dunk on one such guy.
Nevertheless, a 6'6" Kobe dunked over a 6'9" Ben in a fiery fashion. Ben was known for his 'bruising style defense'. But none of it worked against a high-on-spirit young Kobe. He jumped ahead from the FT line and left the commentators shouting in surprise. 
What are some popular 'non-Kobe' dunks?
ADVERTISEMENT
Article continues below this ad
Windmill, Double-Clutch, Alley-oop you name it. Nate Robinson's "KryptoNate" dunk where he wore a Superman cape and behaved like a Justice League fighter. Scottie Pippen over Patrick Ewing, Dwyane Wade over Varejao, Vince Carter's mind-boggling dunks, and just so many more.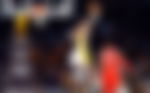 Despite all the massive dunks in Kobe's roaster, we still think the Kobe Bryant dunk on Sir Wallace remains a decent challenger. 
ADVERTISEMENT
Article continues below this ad
Read also- "My Most Fond Moment": How LeBron Became Owner of Rare Kobe Sneakers
Anyway, you can portray your thoughts down below in the comments. Let us know which one is your personal all-time favorite.