What Does the Future Hold for Anthony Davis, With the NBA Announcing Player Option Deadlines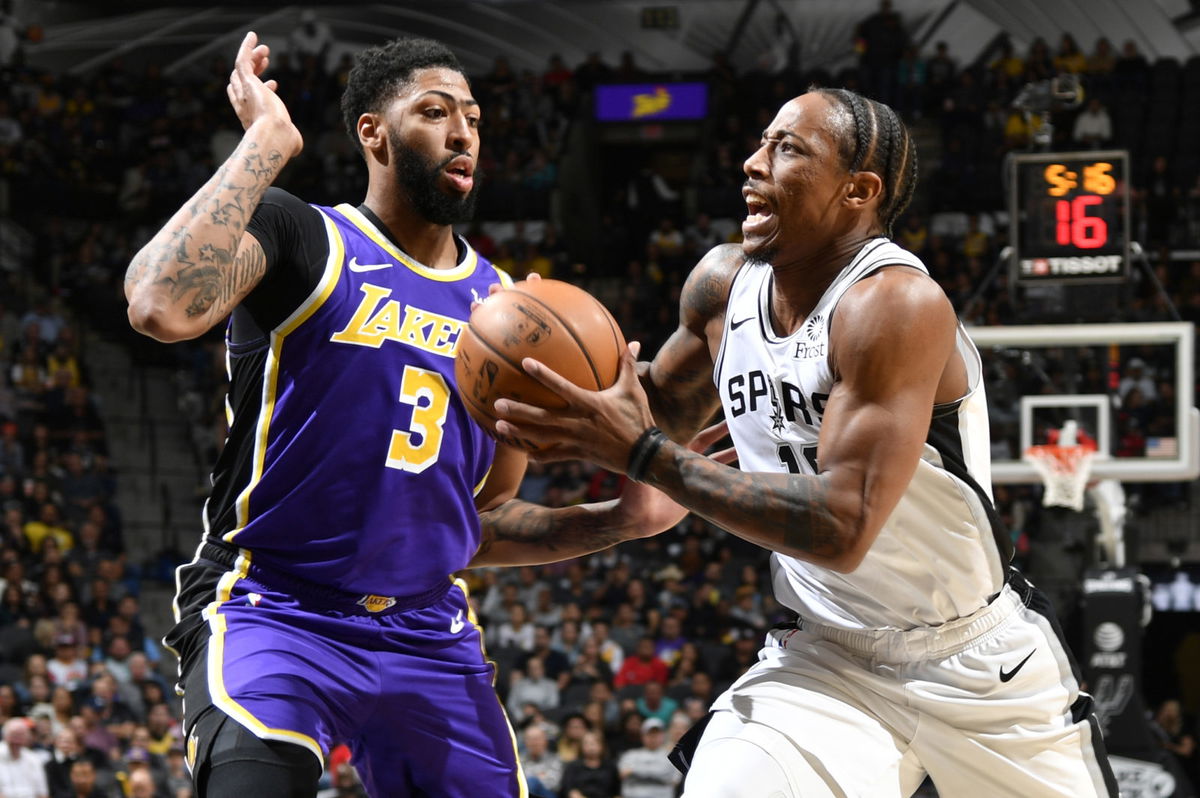 The coronavirus pandemic has delayed the whole schedule of the 2019-20 NBA season as well as the 2020-21 season. Draft night will now be on October 16, while the annual Free Agency moratorium will begin at 12:01 a.m. EDT on October 19.
The Athletic's Shams Charania has revealed that this also changes dates for the player option opt-in deadline. Among the top five free agents of the 2020 Free Agency, Anthony Davis has October 14 as his deadline while the others have it on October 17.
New player option dates for 2020 NBA free agency:

Anthony Davis: Oct. 14
Gordon Hayward: Oct. 17
DeMar DeRozan: Oct. 17
Mike Conley Jr.: Oct. 17
Andre Drummond: Oct. 17

— Shams Charania (@ShamsCharania) June 23, 2020
Anthony Davis unlikely to accept decline his player option
Last year in June, Anthony Davis arrived in LA with the Lakers, sending Lonzo Ball, Brandon Ingram, Josh Hart, and three first-round picks to the Pelicans. Since his arrival, he has been monumental for the Lake Show. He has averaged 26.7 points, 9.4 rebounds, and 2.4 blocks per game so far and is a strong contender for Defensive Player of the Year.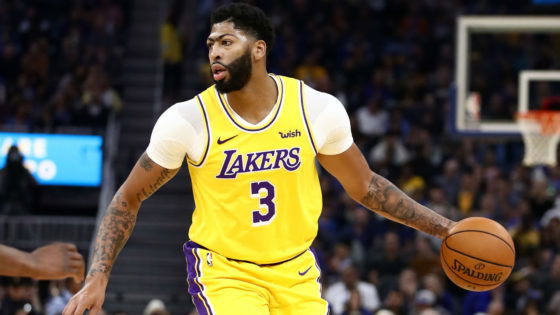 In January, Davis had informally declined his player option, but it wasn't a surprise to anyone. Davis is aware he commands much more than the $28 million player option. During an interview with Sports Illustrated, he had already announced he would enter the 2020 Free Agency irrespective of where he would be playing in the 2019-20 season. His relationship with LeBron James has shown that he is here to stay, regardless of when he pens a new deal, whether it is 2020 or 2021.
How will the coronavirus-caused economic hit affect NBA contracts?
With the coronavirus affecting the NBA, the economic hit was inevitable. The salary caps may be affected and so agents have been advising players to pick up player options or sign one-year deals.
The Athletic spoke to an anonymous agent who said, "It probably makes sense for everybody to sign a one-year deal. Even the big free agents like Anthony Davis – sign a one-year deal (this summer) and see what the numbers are for '21, and sign a contract based off the projections for that."
Another agent said, "I'm telling all my clients to opt-in. Although they won't tear up the CBA if we actually have basketball this summer, they will want to make changes to BRI based on the overall losses."
On 'Le Batard & Friends—STUpodity' podcast, Andre Drummond announced that he will be opting in. "Yeah, it's going to be hard to give up, so you can count on me being in Cleveland still. I definitely will be in Cleveland."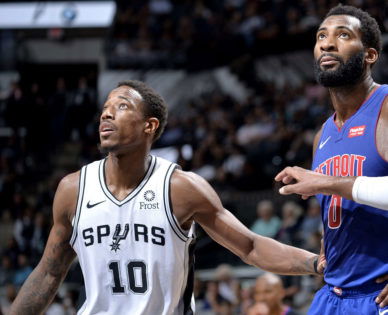 Other players eligible for player options, Gordon Hayward and Mike Conley, might be looking at accepting their $30 million+ player options. It is unlikely that they will be able to warrant a similar paycheck again. DeMar DeRozan could have some interest in the market, though. DeRozan was reportedly unhappy with the Spurs situation and is likely to leave, unless he gets an extension.