"Love-Hate Relationship"- Kentavious Caldwell-Pope Opens Up on Lakers Fans After Facing Heavy Criticism From Them in the Past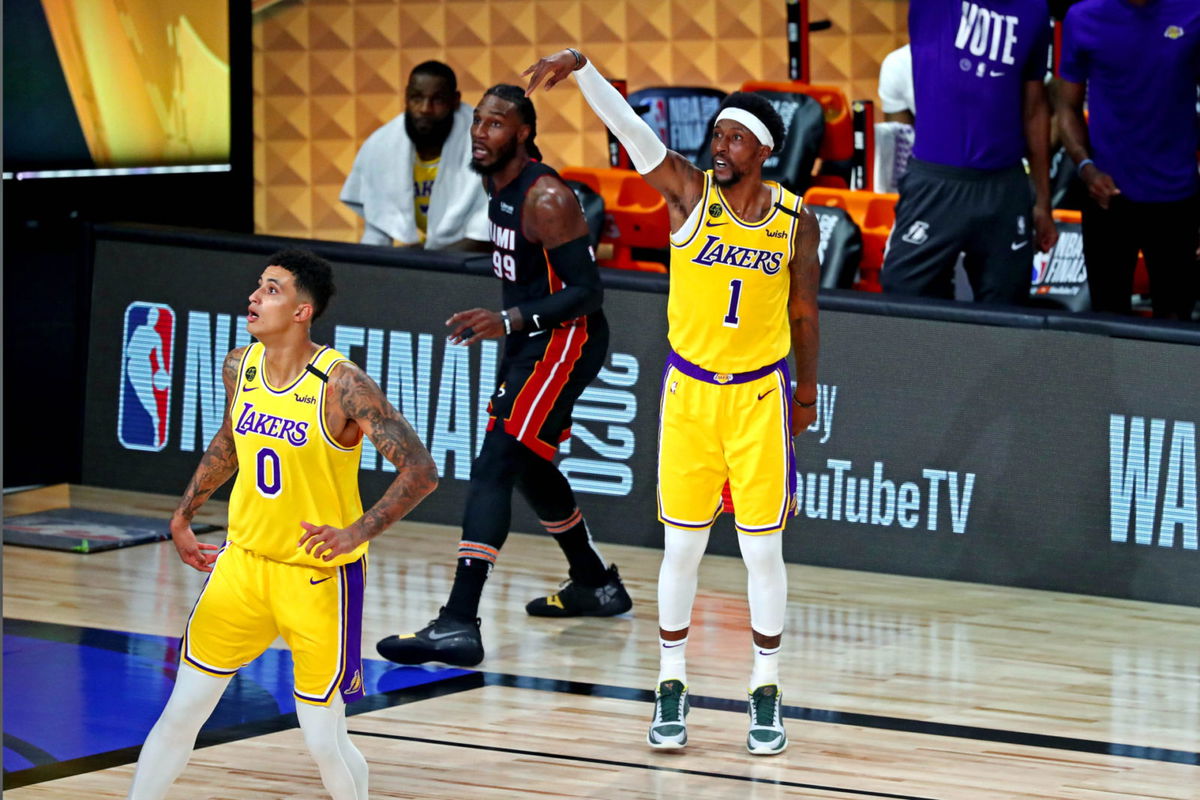 When the Los Angeles Lakers offered a 2-year $16 million deal to Kentavious Caldwell-Pope in July 2019, it was termed a ridiculous move. He was coming off of two poor seasons with them and was regularly criticized by fans.
But now, after an excellent regular season and an even better playoff performance, he has earned plaudits from a legion of Lakers fans. While making an appearance on ESPN's The Jump, KCP spoke about these Lakers fans and how tough they are.
"LA fans have their expectations of the team and I respect that," he said. "They hold you accountable and they're real die-hard fans.
"They expect you to be the best because of the organization, LA, it's the Lakers. Kobe ran the town for 20 years so it's high expectations from the fans and I respect that.
"It's a love-hate relationship. They'll be on you, they expect your best and they love you regardless."
ALSO READ- Lakers' Rajon Rondo and KCP Thanked Frank Vogel for Believing in Them
Will KCP return to the Lakers for the next season?
Shams Charania from The Athletic revealed that Caldwell-Pope is expected to decline his $8.5 million player option. After an impressive season, he is bound to get a better contract. But the Lakers have his bird rights, so ideally, they can match any offer that KCP receives.
However, if he receives an offer of over $13-$14m, the Lakers might be forced to let him go. If they can move Danny Green's contract they can be more flexible, but that would be a tough task.
KCP has been a great 3&D player for the Lakers and his skill set compliments LeBron James and Anthony Davis. If he returns and continues last season's form, he can help the Lakers to fight for the title again.
With the competition getting tougher by the minute, the Lakers will certainly need him on their side.
ALSO READ- WATCH: LeBron James Jokes With Larry O'Brien Trophy About 'Cheating' on Him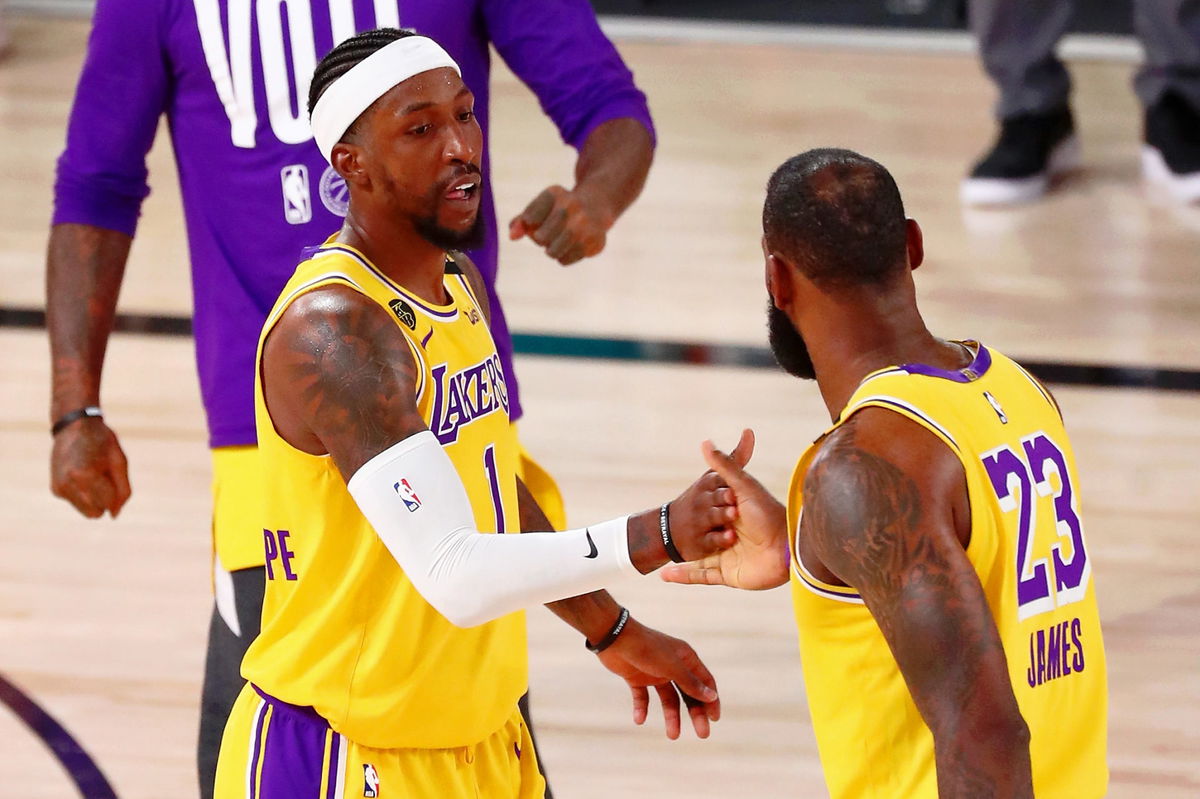 Charania revealed that the Hawks are among the teams that are interested in signing him. They will be looking to add some experience along with young guard Trae Young.
But any contending team that needs shooters, like the Bucks or the 76ers, would love to add KCP to their roster. KCP will be an in-demand free agent, but the Lakers will hope to retain him for yet another season.
Get notified about breaking news and watch highlights on the go; join the Arena on NBA Hoops