"Love him to Death": Pat Riley Praises Heat Star Bam Adebayo Amid Contract Uncertainties
Published 10/29/2020, 11:52 PM EDT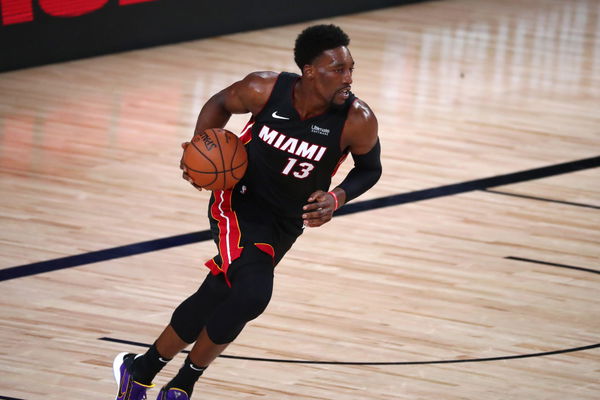 ---
---
The Miami Heat had a terrific 2019-20 NBA season. They were expected to be an early playoff exit, but they made it to the NBA Finals. This terrific run wouldn't have been possible without the fabulous young core of the team.
ADVERTISEMENT
Article continues below this ad
While Jimmy Butler is the leader for the team, Bam, Robinson, and Herro stepped up in the postseason. Heat president Pat Riley recently praised Bam Adebayo for his quick growth in the league.
"He's a multi-faceted player right now and his game needs to expand. And it will expand because he is a player that's willing to work at it. We know what he can do, and I don't think Erik Spoelstra would have put him in the situations as the main trigger man in our offense as a point-center, unless he had great confidence in his ability to handle the ball and make plays as a passer.
ADVERTISEMENT
Article continues below this ad
"I love him to death. Practice gives you confidence. When you prepare you become confident in what you do out there. So Bam will practice, and he will get better. Erik will expand his game, and I think he'll become better in all facets of the game.
"When we drafted Bam, we didn't think Bam would be an All-Star this quick. We saw a great athlete. We didn't even know how great a person he was. When we found out the level of his character and his loyalty and being a teammate, that with his talent, we knew we had something special."
Bam became a first-time All-Star this year behind a great season. However, Bam is just 23-years-old right now and has a lot of untapped potential in him. If he keeps developing at the same pace under Spoelstra, then Heat's future is in safe hands.
ADVERTISEMENT
Article continues below this ad
Are the Miami Heat still contenders for an NBA Championship next year?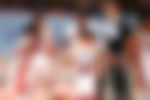 In a nutshell, yes, the Heat is expected to come out of the gates as one of the better teams in the league next season. Moreover, this was just their first season with superstar Jimmy Butler.
ADVERTISEMENT
Article continues below this ad
Entering next season, the team will be well gelled together and have great potential. Furthermore, if Bam and Herro keep up their tremendous growth, it could be hard to slow down this Miami team.
In his first full-flesh playoff run, Bam averaged a terrific 17.8 points along with 10.3 boards per game. He will only improve from there and can become the X-factor for the Heat in the coming seasons.