Luka Doncic, Jayson Tatum or Zion Williamson? Analysts Reveals Who the Next Face of NBA Will be
Published 05/21/2020, 11:49 AM EDT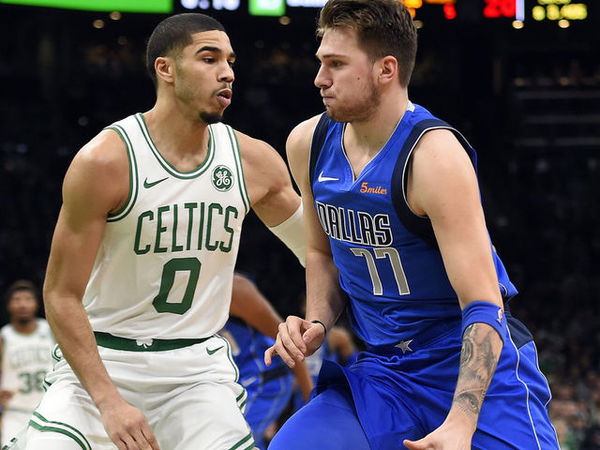 ---
---
NBA analyst Stephen A. Smith feels Jayson Tatum would be one of the best players in the future. While discussing whether Dallas Mavericks star Luka Doncic would reach to the top, Smith said he preferred Tatum over Doncic.
ADVERTISEMENT
Article continues below this ad
"I'm leaning toward Jayson Tatum. I'm just a huge Jayson Tatum fan," Smith said on ESPN. "He's about two to three inches taller than Luka Doncic. He's clearly a much better defender. He's averaging nearly 20 points (per game) on nearly 45 percent shooting and nearly 40 percent shooting from 3-point range, which is considerably better than the 3-point shooting of Luka."
Both Tatum and Docic are certainly among the brightest stars in the league currently. After getting in as the third overall picks in 2017 and 2018 drafts respectively, both have shown their potential in their short time in the league. After making it to the NBA All-Rookie first teams in their respective years, both have become an All-Star this year. Doncic was, in fact, the rookie of the year in 2019. Coming into his sophomore season, there was already some excitement around Doncic. With an excellent start to his second season, Doncic started earning comparisons to a few of the best in the league. The games between Los Angeles Lakers and Dallas Mavericks already started to be dubbed as Luka Doncic vs LeBron James– a hint as to why Doncic could be among the best players in the future.
ADVERTISEMENT
Article continues below this ad
Luka Doncic, Zion Williamson, or Jason Tatum?
While Doncic has already earned a reputation, this season saw another exciting talent enter the league- a 19-year old  Zion Williamon. Although he had to wait a while for his debut owing to an injury, he lived up to the hype around him as he started his campaign brightly. While many regard him and Doncic to become future stars, Smith felt Tatum wasn't far behind.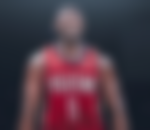 ADVERTISEMENT
Article continues below this ad
"I love what I've seen from Zion, I love what I've seen from Luka. Both of those candidates clearly have the potential. But I got news for you: It would be a mistake to omit Jayson Tatum from this conversation. He is right there, and he can overtake anybody. He's got that kind of skill, that kind of length, that kind of athleticism. That kind of defensive prowess, as well. He's got the package, man. He's something special."
ADVERTISEMENT
Article continues below this ad
All three have certainly shown glimpses of future greats although there is still a while to go. It won't be a surprise to see these names in the future among the best. Although Zion's has played far lesser games than the other two, he has made a significant impact on the New Orleans Pelicans team whose performances rose with his arrival. Doncic has also led the Dallas Mavericks this season, with a few- winning a few games single-handed for the team. In fact, there have been discussions if the team is overly dependant on the 21-year old.