Mark Cuban: NBA Season Likely Proceeding Into the Off-Season
Published 03/12/2020, 12:40 PM EDT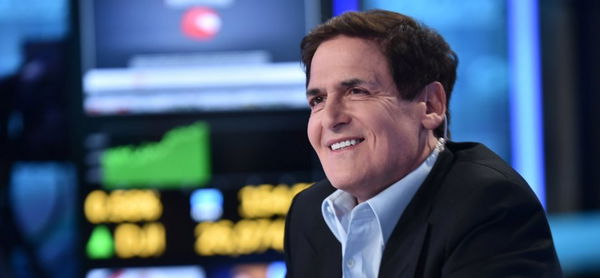 ---
---
There's hope within the league that the coronavirus outbreak quells within the next two months. If that is the case according to Dallas Maverick's owner Mark Cuban NBA might push its season into July and August.
ADVERTISEMENT
Article continues below this ad
See More | VIDEO: Mark Cuban Learns NBA Suspension During Game, says "Hard to Know What's Right"
NBA season and playoffs could go into July, August
ADVERTISEMENT
Article continues below this ad
After Jazz star Rudy Gobert tested positive for coronavirus, the NBA announced that all games will be suspended. The games are on a hiatus until further notice and there is no specific timetable for the play to resume.
The reason why NBA season ends in June is that TV ratings drop in the middle of summer. According to Cuban, the TV landscape has changed a lot in the past three years. What might have been true until now might not necessarily be the case now. Especially considering the outbreak of COVID-19.
ADVERTISEMENT
Article continues below this ad
Mark Cuban believes the season will be played. The NBA will not directly fo into the Playoffs. They might shorten the season but regular-season games will take place.
All teams might play 7-10 games of the regular season. This is important for the teams and the NBA as all the players might be returning after a long hiatus. This will give them a chance to get back in shape and playing touch. This way the quality of basketball will not drop in the playoffs.
The major issue that comes from the postponement of the season is working out the schedule. The league will have to pull out it's A-game to work around the arena and TV schedules when it resumes.
ADVERTISEMENT
Article continues below this ad
The major completion in the TV schedule will come from the MLB. There are also WNBA games and summer months of golf. The Olympics will also play a major factor in rescheduling. The Olympics are set to begin on July 24 right in the middle of playoffs if NBA extends its season.