Mavericks' Kristaps Porzingis Optimistic to Make a Return for NBA Christmas Day Game
Published 12/04/2020, 12:34 PM EST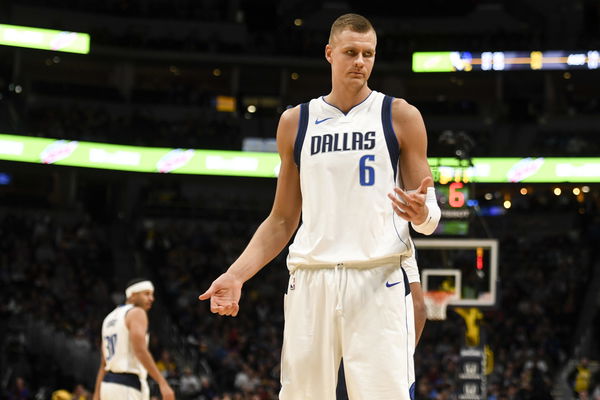 ---
---
Kristaps Porzingis has been one of the most exciting centers in the league. But in his 5 years in the league, he has already suffered multiple injuries.
ADVERTISEMENT
Article continues below this ad
After suffering from an ACL injury in 2018, Porzingis suffered from a torn meniscus in the Playoffs when the Mavericks played against the Clippers.
After having weathered a series of injury scares, 'The Unicorn' is back at the Mavs training camp. In his recent appearance at the Media Day, when asked whether he has ruled out the possibility of him playing, Porzingis said, "I'm not. I feel good. I'm making big steps forward in my progress, and I just want to be out there as soon as possible.
ADVERTISEMENT
Article continues below this ad
"I want to be out there for Christmas and play those games, but we'll see. That is me talking. That is not the medical staff talking. So, we'll see what's the timeline for me."
When asked about his injury history, Porzingis replied, "Obviously, I've had two big injuries. The ACL is one of the toughest things you could have, and honestly, I've recovered really well from it. It changes if these were non-contact injuries.
"Then, it would be much more concerning, but because they've been contact injuries, those things can happen and I just have to do everything possible I can to make sure my body is strong."
The 2017-18 All-Star had a good season with the Mavericks as he averaged 20.4 points, 1.8 assists, and 9.8 rebounds. It is very likely that the Latvian will miss some games initially as the team would want their star to be fully fit and won't take a risk.
Are Mavericks contenders for the title?
The Dallas Mavericks had a good 2019-20 season. A player like Porzingis was a significant addition to the roster. The duo of Porzingis and Doncic was very effective in scoring against any opposition.
The changes in the roster have made the team much stronger. They lacked defensive solidity in the team, but now with the additions of Josh Richardson and Josh Green, the team will be much stronger defensively.
ADVERTISEMENT
Article continues below this ad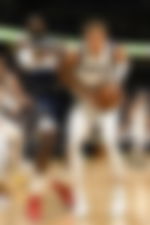 When asked about how he feels about the team, Porzingis said, "I believe we have to be up there in the Western Conference. Obviously, it is a tough conference with a lot of really good teams, a lot of experienced teams, but I believe we have to make that next step this season.
"The highest expectations we can imagine. That has to be our end goal. I don't know when we will get there, but we are working towards that, and I believe this going to be a great year for us."
ADVERTISEMENT
Article continues below this ad
The Dallas Mavericks were already one of the best teams in terms of offense. With their newer additions, they have certainly cemented their defense as well. They will surely be a force in the Western conference for the 2020-21 season to be reckoned with.