Metta World Peace Opens up About His Other Job While he Played For Chicago Bulls
Published 11/06/2020, 9:30 AM EST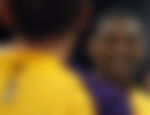 ---
---
Before Metta World Peace became an integral part of the Los Angeles Lakers' 2010 NBA Championship team, he was a keen rookie chosen by the Chicago Bulls with the 16th overall pick during the 1999 NBA Draft. Although he was part of the Bulls for less than three seasons and then traded to the Indiana Pacers, he had another job alongside his NBA career.
ADVERTISEMENT
Article continues below this ad
Averaging 12 points, 4.3 rebounds, and 1.7 steals with the Bulls, he was named to the All-Rookie Second team in 2000. However, the franchise had certain issues with him. They weren't pleased with him applying for a job at Circuit City because he wanted an employee discount. Despite receiving scrutiny over it, he speaks about his time as an employee there with pride.
Metta World Peace had another job besides playing for the Chicago Bulls
ADVERTISEMENT
Article continues below this ad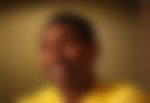 On 'All the Smoke', Matt Barnes said, "I heard a story about you being drafted and playing for the Bulls and then having a side job at Best Buy…" And before he could complete, Metta interrupted. "In Circuit City."
Matt asked, "That shit was real?". Metta responded, "It was real."
"Just because you wanted a discount on the electronics?" asked Matt. But Metta confessed, "Honestly, I was just trying to stay out of trouble." However, he agreed that the fact that he could buy anything he wanted, whether it was a stereo or a tv, made it even better.
He also stated that he got two of his boys a job there as well. "Kit and Cedric, the boys that were with me."
ADVERTISEMENT
Article continues below this ad
What kind of player was he?
Formerly known as Ron Artest, Metta World Peace retired in 2017 after an 18-year career in the NBA.  He was a bruiser during his time and would have fit perfectly in modern basketball. With his rugged defense and scoring abilities, he would definitely instill a lot of fear in the players today.
ADVERTISEMENT
Article continues below this ad
What makes him even more admirable are his revelations away from the game. He was always very open about his mental health struggles and always promoted getting help, being an inspiration for others.