The trio comprising LeBron James, Dwyane Wade, and Chris Bosh gave the Miami Heat a boost in its career. However, in an alternate and almost possible scenario, the Chicago Bulls could have been the lucky ones instead. ESPN's Brian Windhorst recently revealed details of the same on his podcast.
Was a triple-threat combo in the Chicago Bulls' fate?
Back in 2010, LeBron James, Dwyane Wade, and Chris Bosh, pulled a stunt on the NBA community. When everyone thought they would go to the Chicago Bulls, the trio ended up on the coast of Miami, courtesy of Dwyane Wade.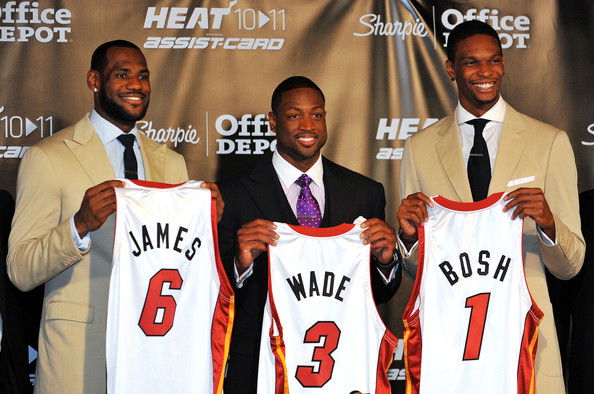 Brian Windhorst of ESPN recently revealed some details of this incident from ten years ago.
In 2010, James, Wade, and Bosh were in free agency. And according to Windhorst, the Bulls had been trying to get their hands on James and Bosh for over a year! The downside was that they had competition from teams like New York Knicks and New Jersey Nets, and limited salary cap.
But the largest competitor? The Miami Heat. This franchise offered something none of the other competitors could: the capability to accommodate a third superstar. And so Dwyane Wade took advantage of this opportunity. According to Windhorst, Wade helped make it possible for the Heat to land the trio.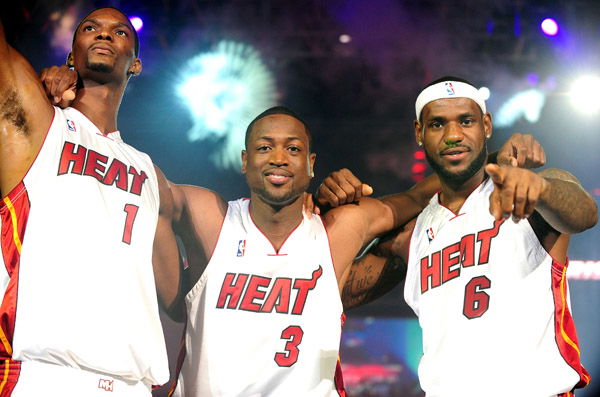 Apparently, when the three-time championship winner met with the Miami Heat after initial talks with the Bulls, the Heat offered Wade a way to play with James and Bosh. They explained their plan to him which would end up with LeBron and Bosh, signing on to the team newly, and Wade staying on. Thus, bringing them together.
Then, Wade went ahead and suggested the same strategy to Chicago, to see if the trio could be possible there.
Unfortunately, Chicago had enough salary cap space to accommodate only two stars. And in that space, they wished to accommodate Wade and Bosh, rather than James. According to Windhorst's report, the Bulls made several attempts to trade Luol Deng. If that went successfully, they could make room to sign James as well. Then, the trio could play together in Chicago, like Wade suggested.
New podcast. A look back at the wild free agency 10 years ago this week and just how close the Bulls might've gotten before Wade, James & Bosh picked Miami (w/@NickFriedell & @kevinarnovitz): https://t.co/eIB9VyDIk0

— Brian Windhorst (@WindhorstESPN) June 29, 2020
Windhorst wrote in his ESPN article about the same:
"With owner Jerry Reinsdorf's blessing, the Bulls got to work on finding a path to land all three. They tried to move Deng to the LA Clippers, sources say, but were turned down. They talked to Toronto about a sign-and-trade for Bosh — the Raptors began discussing Deng's fit and possible parameters of a deal, sources say — to leave room to sign Wade and James."
Another problem for the Bulls? Their young players at the time just didn't seem eager or happy about having these stars on board. The Bulls' recruiting process would want them to help convince the trio. However, Derrick Rose, a young Bulls star then, refused to participate at all. Instead, he just made a video. On the other hand, Joakim Noah, who could actually convince them, just wasn't seen as a 'franchise player'.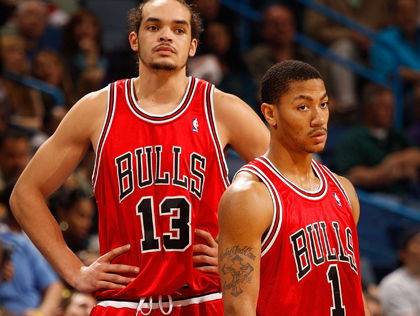 Apparently LeBron James didn't even return his call when Noah called him to try to convince him.
So, the Bulls had three problems: not enough salary space, no solid plan to make any, and possible feuds with the younger generation. Contrary to this, the Miami Heat took Dwyane Wade's help. They had a fixed strategy and were good to go with no backlash from other players on the roster.
Even though Bosh and Wade were final, finalizing James took some work. However, he eventually came around. In 2016, Wade revealed that had the Bulls tried a little harder to show that they were up for the task, the triple threat combo could have been theirs. However, he believed they had made the right choice.
"I think we made a good choice," Wade told Sam Smith, Chicago Bulls NBA reporter.
"It was going to be kind of a sense where Chicago could've got two players and it probably was going to be LeBron and Chris or me and Chris. Miami was able to get all three of us. And we really wanted to play together at that moment once we found out it could be a thing."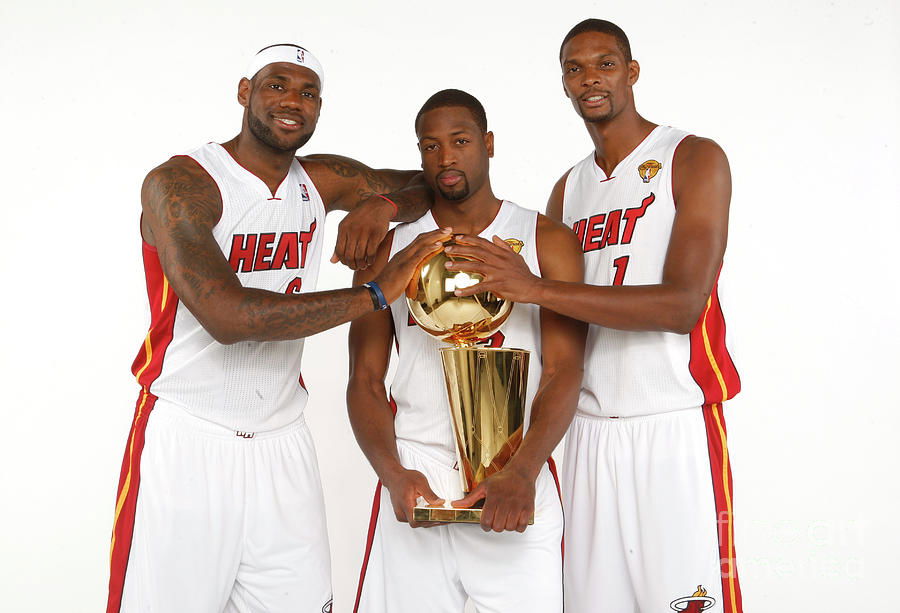 Now, the trio has two championship titles under their belts that they won together while playing with the Heat. James got his two consecutive MVPs during these championships. It seems safe to say, Miami won that round. However, had the Bulls been able to get their hands on the three stars, one might just have seen another legacy in the works for the Bulls.