NBA Trade Rumors: Miami Heat Publically Pursuing Giannis Antetokounmpo and Victor Oladipo for 2021
Published 06/11/2020, 12:40 PM EDT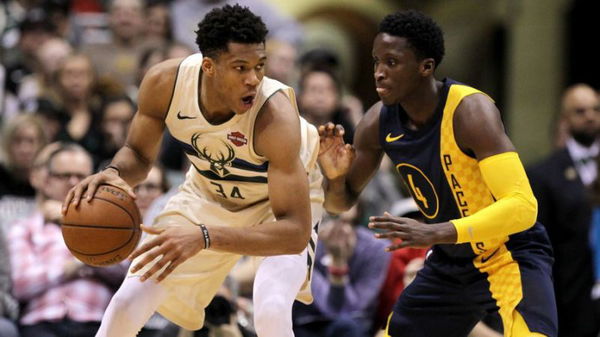 The NBA is set to resume the remaining 2019-20 season. And the chosen 22 teams gear up for face offs. However, it seems the Miami Heat is focusing more on the future instead. The franchise recently let the cat out of the bag about some plans that have to do with Giannis Antetokounmpo.
The Miami Heat is ready to snatch Giannis Antetokounmpo up
The league set the season to resume on 31st July 2020. So, we can assume that soon enough, all the contending 22 teams would rush to strategize. They would want to start practices, and get players back into their best basketball physique, etc.
ADVERTISEMENT
Article continues below this ad
Yet, it seems the Miami Heat wishes to rush into the next season, rather than focus on the remnant of the ongoing one.
Recently, The Athletic and Stadium reporter Shams Charania was a guest on Complex's 'Load Management' podcast. While talking to hosts Zach Frydenlund and Adam Caparell, Charania made an announcement.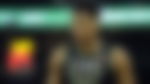 The NBA insider revealed that the Miami Heat wish to make it known that they will be pursuing the current Milwaukee Bucks star, Giannis Antetokounmpo. They will also be going after the currently benched Victor Oladipo.
While the Greek Freek Giannis is with the Bucks, as of now, he will soon be going into free agency. And when he does, many teams would want the current defending MVP. If the Bucks do extend Giannis' contract, however, every team's dream to gain the superstar would fall apart.
Even though Giannis has been a part of the NBA league for about seven years ago, he has just recently found fame. The Greek Freek, who came into the league after a childhood of hawking goods and sharing a pair of shoes, became last season's MVP.
After that, till date, the NBA community considers Giannis one of the best players in the league. One may say that his sudden improvement and fame made the Milwaukee Bucks a major threat on court.
As of now, the 25-year-old is averaging 29.6 points, 13.7 boards and 5.8 assists per game. The Miami Heat stand to gain a lot if they are able to sign Giannis on.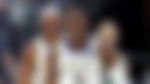 On the other hand, Oladipo, who was on his way to stardom, might prove a risky gain.
Oladipo's journey got cut short because of a knee injury that took a significant amount of time to recover. He still posted 13.8 points, 3.2 rebounds, and 3.0 assists, with the Indiana Pacers in the 13 games he has been a part of this season, before its suspension.
ADVERTISEMENT
Article continues below this ad
The Heat might have to tread cautiously on this one.
ADVERTISEMENT
Article continues below this ad
Still, we feel chances that Giannis might not be signed back by the Bucks are low. So it's a wait and watch game now.