"We Thought He Wasn't the Real Dude": Former NBA Player Reveals What Boston Celtics Perceived of Lebron James
Published 06/28/2020, 2:54 AM EDT

Follow Us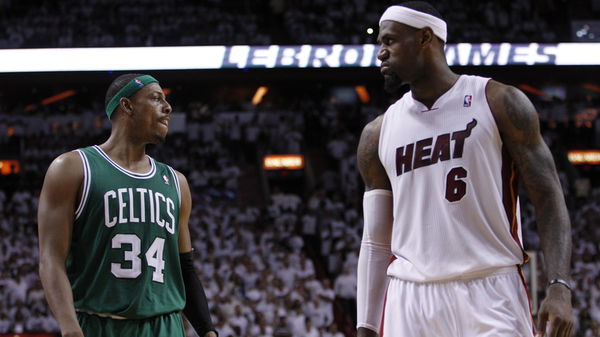 The NBA community considers Los Angeles Lakers star, LeBron James, as one of the fiercest players in the league. He may be entering his veteran years, but his game remains at its peak. However, according to former Boston Celtics player Ryan Hollins, some players felt King James wasn't even capable.
Was LeBron James a 'soft' player?
After the Cleveland Cavaliers drafted LeBron James in 2003, the legend of King James was born. When his Cavs teammates questioned him, James showed them just what he was. They thought he could only be another pillar of support. Yet he became the one to turn the team's fate around.
ADVERTISEMENT
Article continues below this ad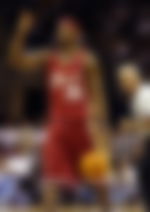 However, this was also the time players from other teams started talking about James in a negative light, sparking controversies.
For example, Boston Celtics' star, Paul Pierce spat at the Cavs' bench during a preseason game. This started a prolonged feud between the two. According to Kendrick Perkins, who used to play for the Celtics then, Pierce did it because senior league players like him felt disrespected. They couldn't stand the extensive publicity James got, before he even officially entered the NBA.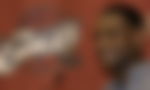 Recently, another former Celtics player, Ryan Hollins, recently revealed that Pierce and some others didn't even feel like LeBron had it in him. Hollins told Brandon Robinson of the Scoop 'B' Radio Podcast, that they saw James as a 'soft' player.
Referring to the Game 6 of the 2012 Eastern Conference Finals, Hollins said,
"That was our championship to walk away with. Until then, LeBron was seen as soft.…
"We thought he wouldn't show up in fourth quarters, we thought he wasn't the real dude and when things got tight, he wouldn't be able to go out and make plays. And if Paul Pierce could stay out of foul trouble, Paul was just as good at creating his own shot in clutch moments."
LeBron was with the Miami Heat at the time. Even with the pressure to keep the team in the Finals and negativity from the opposition, James stole the show. He posted 45 points, 15 rebounds and five assists, leading the franchise to victory. Consistently keeping his performance up, LeBron recorded another amazing score in Game 7. With 31 points and 12 rebounds, he took the team into their second straight appearance in the NBA Finals.
King James now has respect from all over the league, and Pierce retired three years ago. However, their rivalry seems to be as it was. Pierce admitted to the spitting incident, but has not really apologized. And LeBron just seems to continuously prove himself with his game.
ADVERTISEMENT
Article continues below this ad
ADVERTISEMENT
Article continues below this ad