Miami Heat President Pat Riley Details His Relationship with Jimmy Butler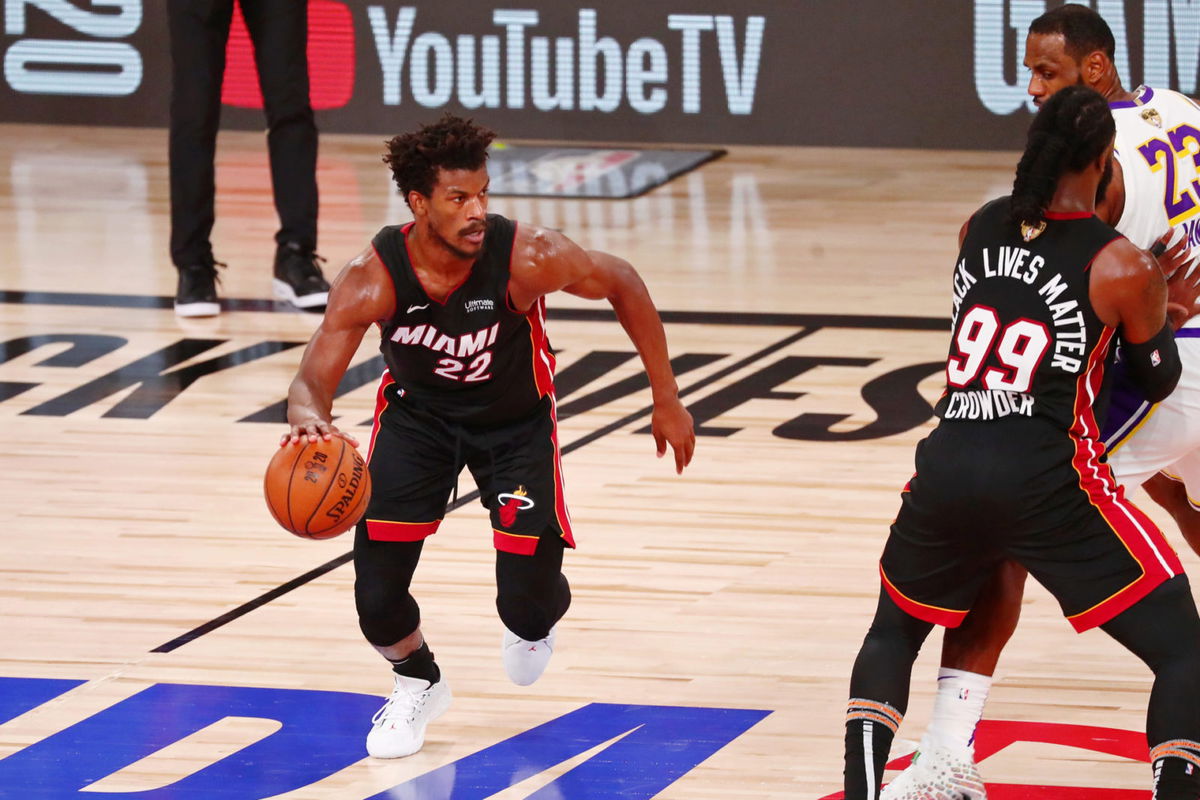 Jimmy Butler signed for the Miami Heat in 2019, and the marriage instantly took off on a good note! The explosive forward took Miami all the way till the NBA Finals, and nobody was happier than the team's President Pat Riley! The 75-year-old detailed how his relationship with Butler blossomed which in turn set the right tone for the team. 
"Jimmy is a different kind of person, and my relationship with him this year would be one that's outside of the box because I don't want to get in the way of what Erik Spoelstra is teaching him and his coaching staff," Riley told the media. 
Jimmy Butler has found delayed success in the NBA. He's undoubtedly a top player, but above that, a tremendous leader. The Texas native has a contrasting leadership style from others which does not suit a lot of people. But Pat Riley knew Jimmy was all about business right from Day 1.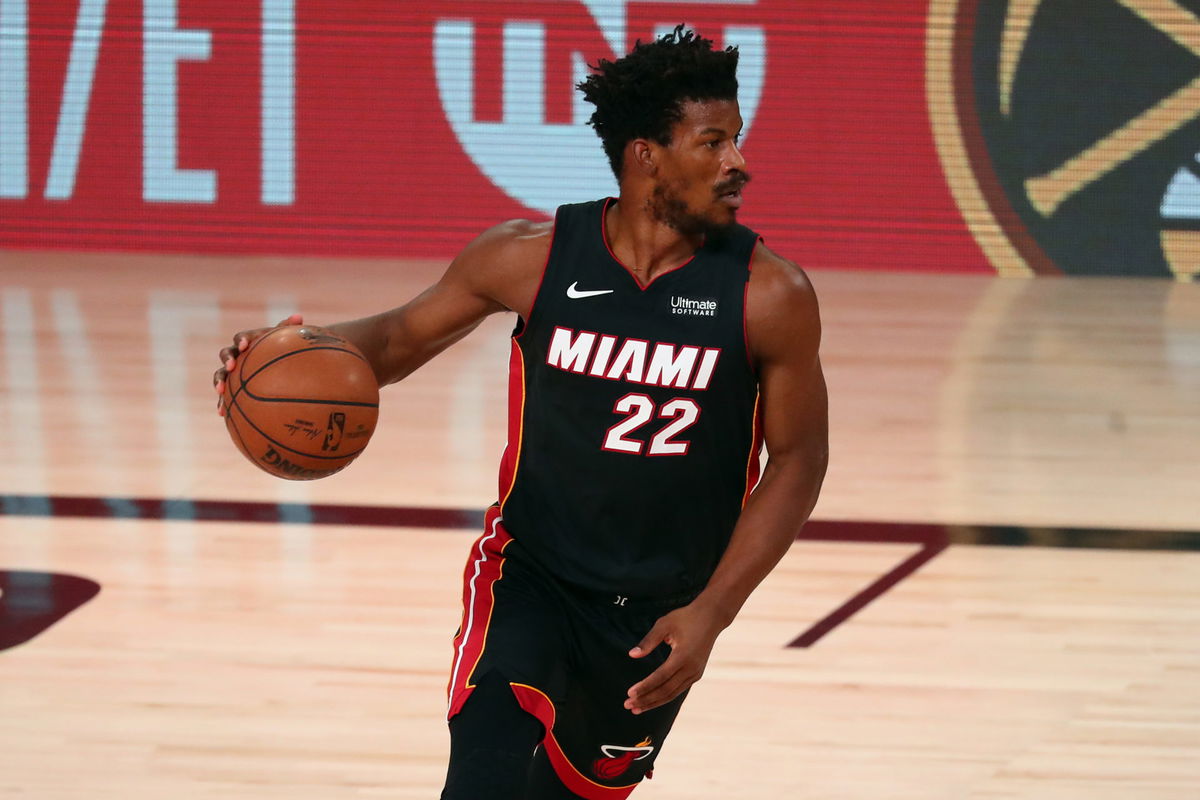 "So, we do talk, and we text. They're short. He's our leader. He's our best player, so I don't really want to interfere on that basis every single night, texting guys…as long as he taps and throws me a heart back, then I'm cool," Riley mentioned. "But we've had some good conversations, and those conversations are around what he does."
Read More: "Going to Be Dicey": Miami Heat President Raises Uncertainties Regarding Bam Adebayo's Contract
Jimmy Butler and Miami Heat – A match made in heaven
It would be unfair if one doesn't say Jimmy Butler put up one of the greatest finals performances ever. Butler averaged 26.2 points, 9.8 assists, and 8.3 rebounds in six games against the Lakers. He went all out in the series and played 43 minutes a game! 
Butler's a fierce competitor and Pat Riley adores players like him. The Heat President has won a plethora of championship rings, and he knows the mentality in a player when he sees one. Here's what he has to say about 'Jimmy Buckets!'
"He's a competitor, he works hard, he's in great shape," Riley said of Butler. "I think he loves it here…I think you can form a real bond sometimes with body language, with silence, with nods from my seat to the court without having to have long conversations with these guys, so I love Jimmy Butler."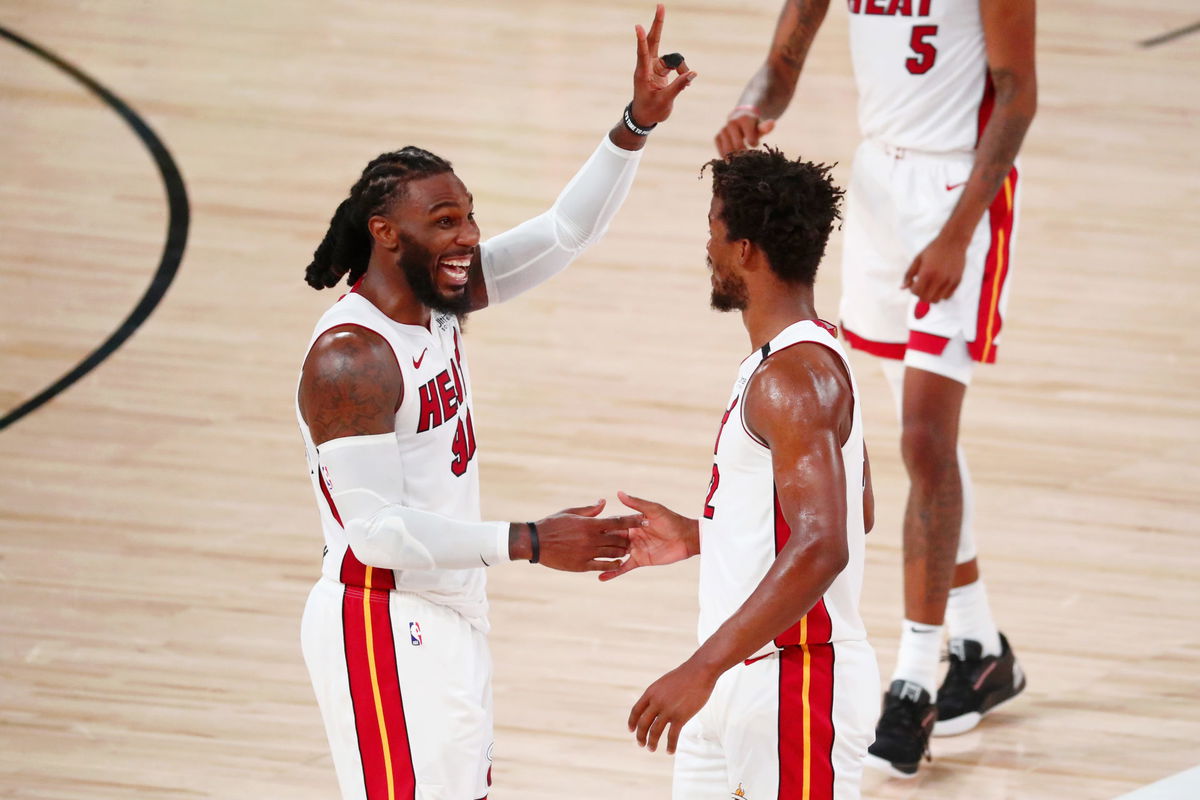 The Miami Heat stunned everyone in the NBA bubble. They put on a show like no other team did. Jimmy Butler proved to be the heart of the team, and he inspired everyone to step up and perform. 
Miami's bubble performance was scarily good and it raises plenty of expectations for the upcoming season. Can they hold onto their sparkling form and replicate it in 2021? 
Read More: Pat Riley Has Huge Words of Appreciation for Jimmy Butler, But Admits Miami Heat Needs More Like Him
Get notified about breaking news and watch highlights on the go; join the Arena on NBA Hoops