Miami Heat Reportedly Unwilling to Involve Duncan Robinson in Trade For James Harden
Published 12/18/2020, 2:00 AM EST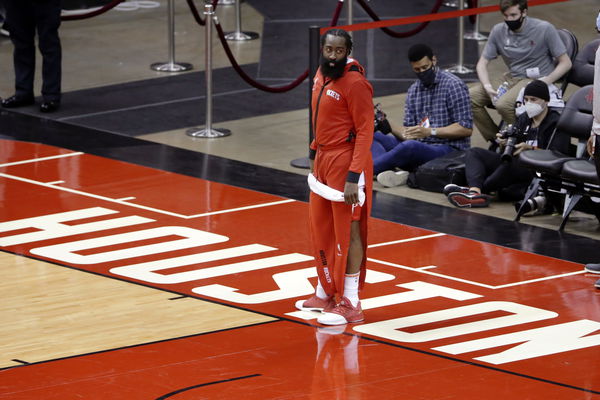 ---
---
James Harden seems set on making his way out of the Houston Rockets. Even though he has joined training camp and played pre-season games, the entire Rockets franchise looks in turmoil. They gave up most of their future assets for Russell Westbrook last season and have already traded him away.
ADVERTISEMENT
Article continues below this ad
The men in-charge of basketball last season, Mike D'Antoni and Daryl Morey, have both left the team as well. Harden has given the majority of his prime to Houston and it hasn't worked out. However, he has been eyeing trades to certain teams. Top of that list are the Brooklyn Nets, the Philadelphia 76ers, and now the Miami Heat.
However, trade talks with the Miami may have hit a sticking point with the inclusion of Duncan Robinson.
ADVERTISEMENT
Article continues below this ad
Robinson is possibly one of the best shooters in the league. He scores with volume and efficiency. He was one of the important bench pieces for the Heat in their run to the NBA Finals. However, this is James Harden we are talking about.
James Harden not going to Miami?
ADVERTISEMENT
Article continues below this ad
This is a hard situation for Miami. While what you get in Harden's ability on the court is undisputed, what you get off the court may be hard to manage. Miami is a very tightly run franchise and has a robust work culture; all the things Harden is getting criticized for not having.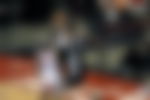 Duncan Robinson is on the end of his small contract and will definitely be getting paid next season. He is also integrated into the fabric of the team, having a strong relationship with Jimmy Butler. The Heat wouldn't want to blow up this team for Harden, who is a massive risk with still a few years on the contract.
ADVERTISEMENT
Article continues below this ad
The Giannis Antetokounmpo extension in Milwaukee has made Miami's 2021 free agency a little cloudy. However, they did commit money to Bam Adebayo and could get Robinson on a solid deal. Whether James Harden is worth giving all that up because of his sensational on-court ability is something only the Heat can decide.