"Jordan Couldn't Have Done": NBA Insider Reveals LeBron James' Agent's Words After His 2016 Finals Win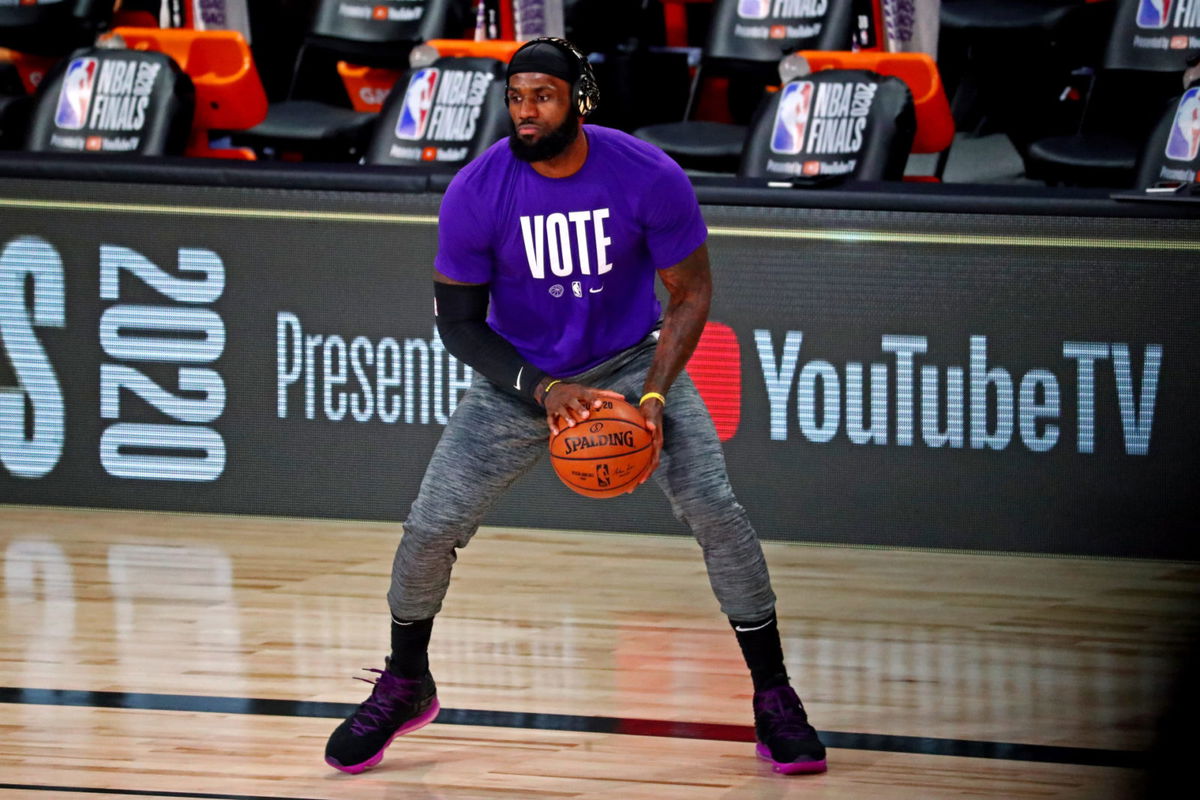 Michael Jordan hung up his Nike shoes in April 2003 after giving almost 20 years (with some breaks) to the game. In the same year, just six months later, a star was born when LeBron James played his first NBA game with the Cleveland Cavaliers in October. 
As destiny would have it, the two stars could never play as opponents. But, on paper, they're continuously locking horns against each other's records ever since the rookie year of Bron. Both the men have accomplished so much in their career that it's almost impossible to tell who's better and on what scale. But some folks have clearly figured that out!
When LeBron James' agent yelled about Bron's greatness over Michael Jordan
In a recent interview, American sports analyst Chris Broussard revealed an anecdote from when he was covering LeBron James' NBA Championship victory for the Cavs in 2016. That victory was of great importance to the city of Cleveland. The only championship across all four major sports they had ever won before that came in 1964, when the Cleveland Browns won an NFL Championship. 
He expressed, "It was just great to cover that Finals and to be there for those games. It was a great experience and I remember on the court as they're celebrating winning the championship and everybody's going crazy, Rich Paul; LeBron's agent is in my ear [saying], 'you know he's the greatest ever now! You know he the GOAT? Jordan couldn't have done that!!' He's trying to put it in my ear so I'll go on TV and say something like that [laughs]. But yeah, man, it was just good to experience that."
LeBron James' agent Rich Paul told Chris Broussard that LeBron James was better than Michael Jordan after Cavs 2016 NBA Finals win: https://t.co/k6mfkyHthI

"You know he's the greatest ever now! You know he the GOAT! Jordan couldn't have done that!!"

Via @HeavySan pic.twitter.com/ZR09TcBmgY

— 👑📍Brandon 'Scoop B' Robinson, M.A. (@ScoopB) October 10, 2020
Comparing the two greats on a similar parameter
LeBron James did for the Cavaliers what Kawhi Leonard did for the Raptors, and Dirk Nowitzki did for the Dallas Mavericks. They all got their franchise, its maiden (and only) NBA title. The Akron Hammer even went a step ahead as he demolished the 'Cleveland Sports Curse' running from 52 years. 
But that's what Michael Jordan did, too. In fact, after winning the first championship for the Chicago Bulls, he helped them win six more. The legend only left his franchise when a controversy in the front office led to the breaking of the entire winning combination for them. 
However, head-to-head, LeBron James now has more points/rebounds/assists/blocks against MJ. But he is yet to beat Jordan at his total career steals. But the numbers alone can not tell who was better as the era differed and the challenges did too. So, let's leave it on experts to decide on this and come with an answer once LeBron retires from the game.
Read: "There is No Comparison"- Hall of Famer Says LeBron James is More Skilled Than Michael Jordan
Get notified about breaking news and watch highlights on the go; join the Arena on NBA Hoops
Sourabh Singh
All work and no play makes Jack a dull boy. I intend to make popularise my quote when I say sports define me better than I define sports. See ya'all Champs!