"He Was Unlike Any Player I've Ever Played Against": Steve Nash Ranks Three NBA G.O.A.T.s in Order
Published 05/09/2020, 12:58 PM EDT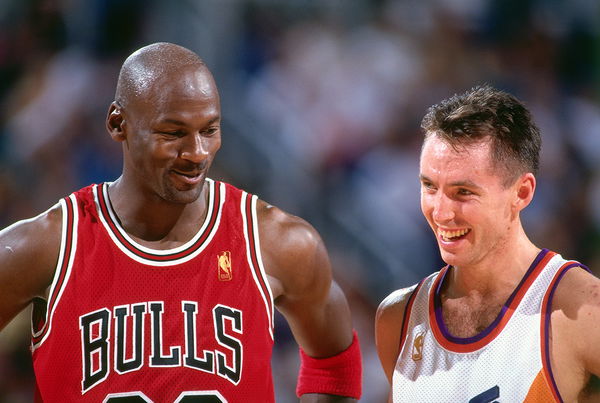 When you talk about legends, you can take many names ever since the establishment of the NBA. However, when you talk 'G.O.A.T', you usually take three particular names, from three particular eras. Recently, two time MVP and Phoenix Suns star Steve Nash ranked these G.O.A.Ts in order.
Who wins the Steve Nash NBA G.O.A.T ranking?
Canadian NBA player Steve Nash was recently on the All The Smokes podcast with Stephen Jackson and Matt Barnes. He discussed his playing days with the Phoenix Suns and being traded to the Mavericks.
ADVERTISEMENT
Article continues below this ad
The former point guard also ranked Michael Jordan, LeBron James and Kobe Bryant on their greatness and reminisced about the days when he played against them.
Talking about the Chicago Bulls' star MJ and the terror he created, Nash recalled it was only his second year playing in the league. He also remembered looking up to MJ and feeling the charisma every time he was on TV.
"Playing against him, the one thing that I think he was unlike any player I've ever played against. There was a real fear playing against him."
Then Barnes asked Steve to "Rank these three players for me in your opinion: MJ, Kobe, and LeBron."
Steve said, "I think it's tricky". However, he also went right ahead and ranked the three in about the next 30 seconds.
"I think MJ is my guy, always. You talk about Kobe and LeBron. I totally understand why people put LeBron where he is: either first or second on many people's eyes. When you look at the whole picture of everything LeBron has done over the course of his career, it's hard to argue with," Nash said.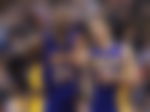 Talking about former Los Angeles Lakers star Kobe's career, Nash continued, "I think at his best, Kobe is right there with any of them. When he was flying; playing his best, he was as good as we've ever seen."
Then Steve gave his final ranking. "I think you'll probably hear me saying: Jordan, LeBron, Kobe on the total picture," he summed up.
Before concluding, the 46-year-old eight-time All-Star said, "At their best, all three of them have played at a level higher than (anyone)."
ADVERTISEMENT
Article continues below this ad
So much for diplomacy Steve.
ADVERTISEMENT
Article continues below this ad