Michael Jordan Led Chicago Bulls Can Outplay Any Team from 2020: Warriors' Steve Kerr
Published 08/10/2020, 7:00 PM EDT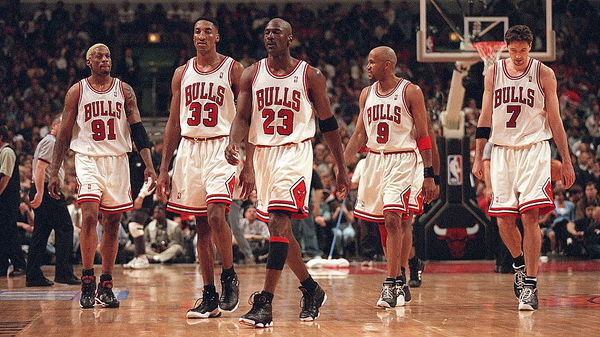 In the NBA's 65 years on the Basketball radar, we have seen a handful of teams that have dominated and defined an era. The 1995-96 Chicago Bulls, 1986-87 Los Angeles Lakers, 1985-86 Boston Celtics, 1972-73 New York Knicks, 1970-71 Milwaukee Bucks, and the 1966-67 Philadelphia 76ers are a few of those teams that were arguably among the best. But the most cherished team remains one from the Michael Jordan era.
Even in the 21st century, we saw players like Kobe Bryant, Shaquille O'Neal, Kevin Garnett, Allen Iverson, Kevin Durant, LeBron James, and Stephen Curry who led big victories. Teams like San Antonio Spurs and Lakers won five championships each after the Jordan era ended.
But if we compare any team from decades ago with that from today's champions, which would that be? Golden State Warriors coach has got the answer to this.
ADVERTISEMENT
Article continues below this ad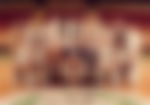 Steve Kerr is biased towards the Chicago Bulls, but for valid reasons
Bulls' guard from the 90s, Kerr, believes that the 1996 Chicago Bulls were better than 1987 Lakers or the 1986 Celtics. Speaking on The Bill Simmons Podcast, Coach Kerr said, "When I look back at that Bulls team, that team was actually built to play today. Now, minus the volume of three-point shooting, but I think that team was capable of it."
Steve Kerr joined GSW as a coach in 2014. Since then, the team has won three NBA titles. So he understands better than many about the winning combination that can prove lethal against any side. He perhaps brought a comparative scale in mind and said, "But when you're talking about the versatility that you need to defend today. If you throw out on to the court, Ron Harper, Michael Jordan, Scottie Pippen, Toni Kukoc, and Dennis Rodman, that's a 2020 defense. Those five guys can guard anybody."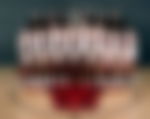 The updated NBA rules of tackling an offensive player leave more spacing and area to breathe for the offense. Steve Kerr emphasized on this when he said, "And offensively, nobody ever could guard Michael Jordan then. You can only imagine now, with the spacing and the rules."
Is it even wise to compare teams like this?
Not really! Steve Kerr himself agrees that different eras had a different playing style, and the conditions were unique as well. So, it is a little unfair to compare one team from three decades ago to a present-day line-up.  The game is fast today and we do not have it as physical as it was in the late 90s.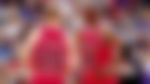 He took three names of the unsung players from the Chicago Bulls team instrumental in the success of the 96′ Bulls team. Those names are Luc Longley, Ron Harper, and Toni Kukoc. He said, "And Kukoc was unbelievable. He was way better than people really remember him for. So that's the hard part. It's so hard to compare. So, take us against the '17 Warriors, against the Lakers of 86, so are we really gonna guard Kareem [Abdul-Jabbar] down on the block?"

He raised a viable question there. It's a conversation ender, as we know teams can't be compared this way. Still, if we ask, which team from the 20th century do you think can beat the NBA champion teams of the running era?
ADVERTISEMENT
Article continues below this ad
Read: Golden State Warriors' Steve Kerr Expresses Disappointment with Michael Jordan's The Last Dance
ADVERTISEMENT
Article continues below this ad
Sources: The Ringer – YouTube