Michael Jordan On Why He Doesn't Consider Washington Wizards Stint As a Failure
Published 11/14/2020, 2:30 PM EST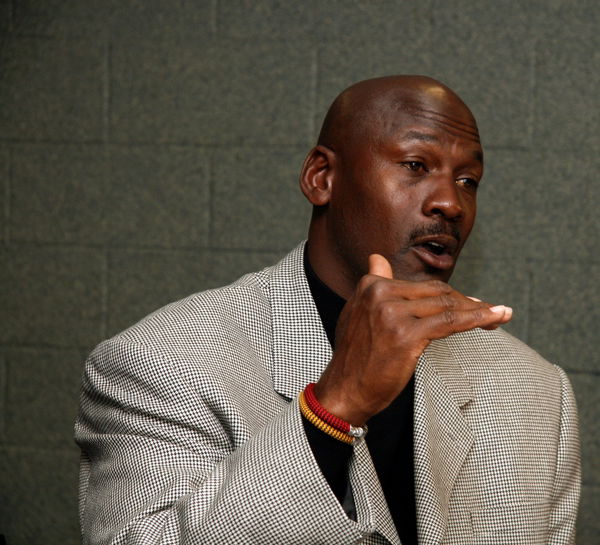 Michael Jordan is considered one of the greatest basketball players of all time. All his iconic highlights have him wearing the garb of the Chicago Bulls. However, Jordan did not retire as a Bull. He returned to basketball after his second retirement as a Washington Wizard. He was also Director of Basketball Operations.
Jordan's Wizards stint isn't fondly remembered, but MJ revealed in 2010 that he doesn't look at that as a failure.
ADVERTISEMENT
Article continues below this ad
"A lot of people look at that as a failure. I don't. They look at the Washington Wizards' situation and the first thing they think about is Kwame Brown. There's no facet, no clear cut understanding or reason that you don't make mistakes in your draft pick. If you think about it, if we didn't pick Kwame Brown at 1, someone takes him at two.
"With that being said, what happened there, from the time that I got there and until the time I left and what happened after I left. We cleared cap space, we unloaded contracts, and I think they made the playoffs obviously when I left. Because they were able to sign Gilbert Arenas, get (Caron) Butler, and Antawn Jamison. All of that was predicated on what happened when we took control first when we got there."
ADVERTISEMENT
Article continues below this ad
Michael Jordan and the Washington Wizards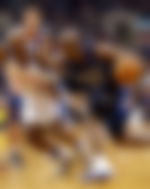 MJ was one of the best players on that Wizards team, but his involvement was more front office-oriented. While he led the team in scoring, assists, and steals his first season, he also engineered moves. The notorious Kwame Brown pick is often considered a Jordan issue, as Jordan was also very hard on the rookie after his slow NBA start.
ADVERTISEMENT
Article continues below this ad
Jordan's time as a Wizard is considered a failure because he never really competed for a title with them. Along with that, his front office stint ended in disaster after he was fired by the owner Abe Pollin after he retired as an active player.
Even though Jordan can look at the positive here, it wasn't the best thing to see the greatest basketball player be disrespected after he called it quits on his career. MJ is now the owner of the Charlotte Hornets, and the team hopes to turn their fortunes around after years of irrelevance.