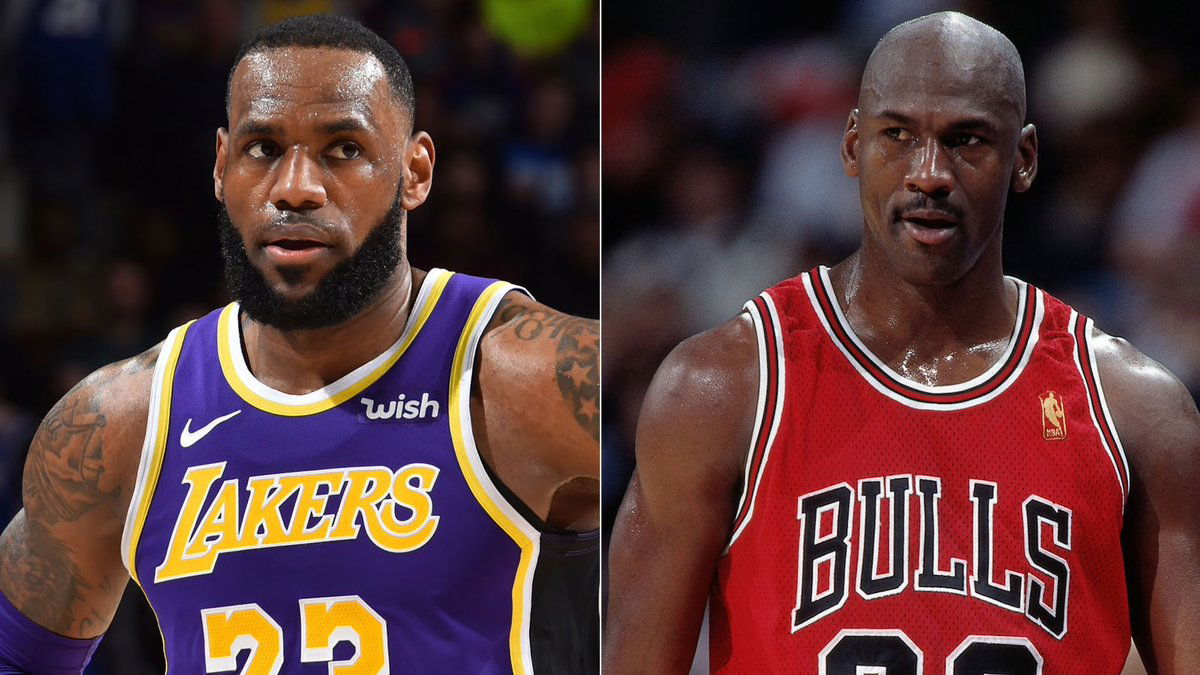 LeBron James or Michael Jordan? A question that seems to remain relevant as long as basketball exists without any answer to it. Los Angeles Lakers legend Magic Johnson recently discussed the subject in an appearance on Sports Center.
He was very diplomatic in a way that he chose both. According to him, James is the best all-round basketball player but as far as the greatest of all-time is concerned, it is Jordan.
"When you think about an all-around basketball player, he probably is the best of all time as an all-around basketball player," he said. "But when you want to say 'who is the greatest ever?'
"It's still Michael Jordan."
LeBron James could surpass Michael Jordan, feels Magic Johnson
James is currently playing for Los Angeles Lakers in his 17th season in the NBA. Over the years, James has been a four-time MVP and a 16-time All-Star.
While he has put up great performances to earn comparisons with Jordan, one aspect where he lacks behind, as many point out, is Championships. James has won three Championships- two with Miami Heat and one with Cleveland Cavaliers- while Jordan has six.
Johnson, who won five titles with the Lakers, said that James could still catch Jordan if he wins more Championships.
Magic chimes in on MJ vs. LeBron 🍿 pic.twitter.com/wCEVbe1G7J

— ESPN (@espn) May 21, 2020
"Now LeBron James' chapter is not closed yet, right? He still has some basketball to play. So maybe he has a chance to catch (Jordan) later on if he can get some more championships under his belt."
Irrespectively, Johnson acknowledged, both will go down among the greatest to have played the game.
"At the end of the day, they're both great. They played the game the right way. They made their teammates better. They won championships. And thank god for LeBron, because, right now, that's what we're watching.
"This is his time. This is his era. And he's dominating this era and in his time."
Johnson himself is one of the all-time greats in the NBA. He played for the Lakers between 1979 and 1991 and then again came back in 1996 after fighting HIV Aids. Apart from winning five titles, he was a three-time MVP and 12-time All-Star.