Kendrick Perkins Makes a Bizarre Statement Comparing Michael Jordan and LeBron James
Published 08/21/2020, 1:23 PM EDT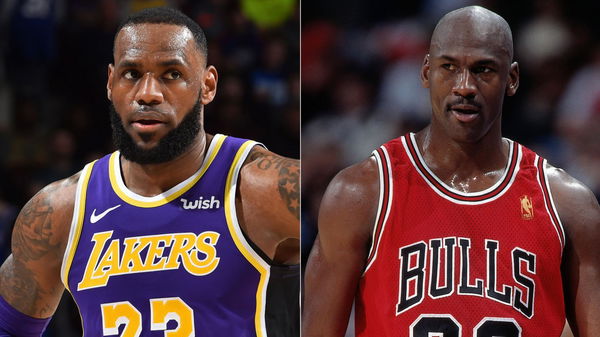 ---
---
LeBron James and Kendrick Perkins developed a wonderful bond during their time as teammates, and probably even before that as well. Perkins has remained closely affiliated to the league even after retirement. He really addresses every little detail about the NBA, and when he is talking about LeBron, he shows nothing but immense love and respect for his friend's game. 
ADVERTISEMENT
Article continues below this ad
Perkins has always backed LeBron as the GOAT, and he doesn't mind having to prove it time and time again. In a much recent appearance on ESPN's Get Up, the 2008 NBA champion expressed how King James does not have to prove himself anymore to assert his place as the greatest. 
"If LeBron don't score a single bucket, if he don't win another game, guess what? He's still on Mt. Rushmore. He's the greatest of all time in my eyes," Perkins said. 
ADVERTISEMENT
Article continues below this ad
"Last time I checked, this is not an individual sport like boxing, golf, or tennis where championships define your legacy. No. We're talking about a guy who's arguably gonna go down as the greatest scorer of all time," Perkins added.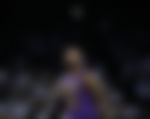 "He's My Goat": Kendrick Perkins on LeBron James 
With a brief explanation about how different people have different beverage preferences, Kendrick Perkins subtly put that LeBron's not everyone's cup of tea. "He's my GOAT and I have my facts to back it up," he exclaimed. 
However, Perkins quickly invited a reaction from his good friend Ryan Clark, who was also a part of the discussion. He strongly reflected on the point about how Perkins personally brought out his love for LeBron and remained satisfied with it. "There's the goat and you ain't got no goats,"  Clark replied. This welcomed a strong response from Perkins. 
ADVERTISEMENT
Article continues below this ad
"When LeBron James was on the cover of Sports Illustrated at the age of sixteen, being called the 'chosen one,' that's when the pressure started," Perkins began. "Michael Jordan was getting cut-off his high school team," he compared. 
"By the way, you talking about competing for the championship this year? LeBron James is 35! Michael Jordan wasn't competing for a championship at 35," he exclaimed. Kendrick Perkins strongly disagrees with anyone who tries to alter his opinion, and is willing to respond to them with his set of facts. 
ADVERTISEMENT
Article continues below this ad
The GOAT debate is endless. Nonetheless, it contains millions of opinions from basketball lovers. Who's the greatest ever in your opinion?!