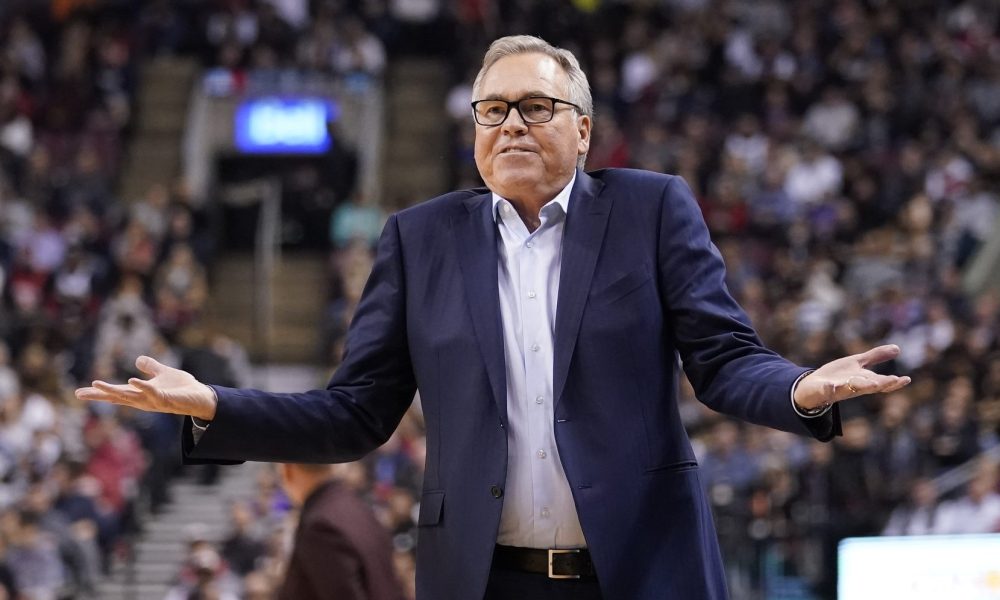 The NBA league is not all fun and games. While the players do goof around sometimes, coaches and staff members are usually the serious ones around. Regardless of who you are, surely you'd never publically make fun of the team you're coaching, right? Apparently, you would. Recently, Houston Rockets' head coach Mike D'Antoni took self deprecative humor to a whole new level, and he did so, very publicly.
Do the Houston Rockets practice social distancing or defending?
The NBA league and community considers the Houston Rockets one of the fiercest teams in the league. Standing at No.6 in the Western Conference rankings, the Rockets are well known for their offensive play, owing to their head coach Mike D'Antoni.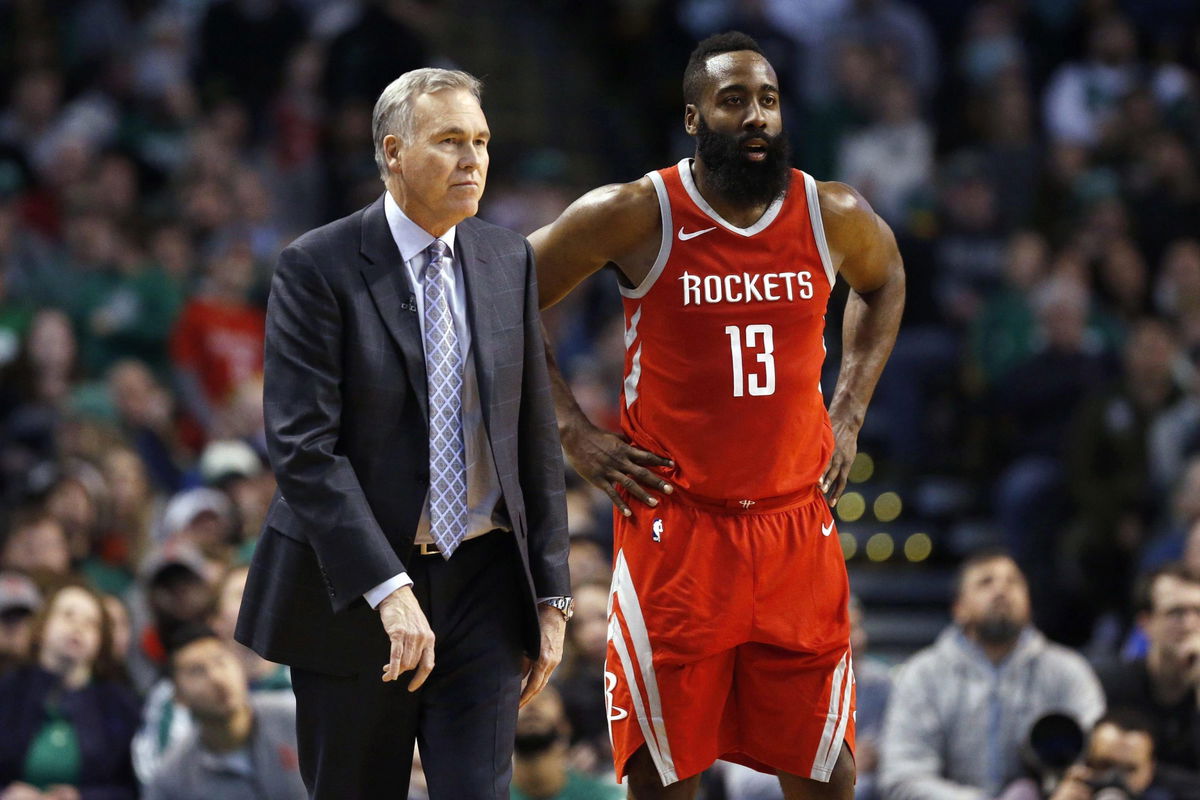 D'Antoni, who has coached the Rockets' team for about 4 years now, helped the franchise develop an enviable offensive strategy. He used the best of the best players, like James Harden, and built a system. However, it seems that's all D'Antoni could pay attention to, as the defensive side of the Houston Rockets' game remains questionable.
Houston Rockets stand 16th in defensive ranking, as of today. However, these seem to be just numbers. The ranking doesn not seem to play out on the court. Many players on the roster lack in the defense department, just as much as they remain assets in the offense department. Hence, it isn't completely D'Antoni's fault, obviously.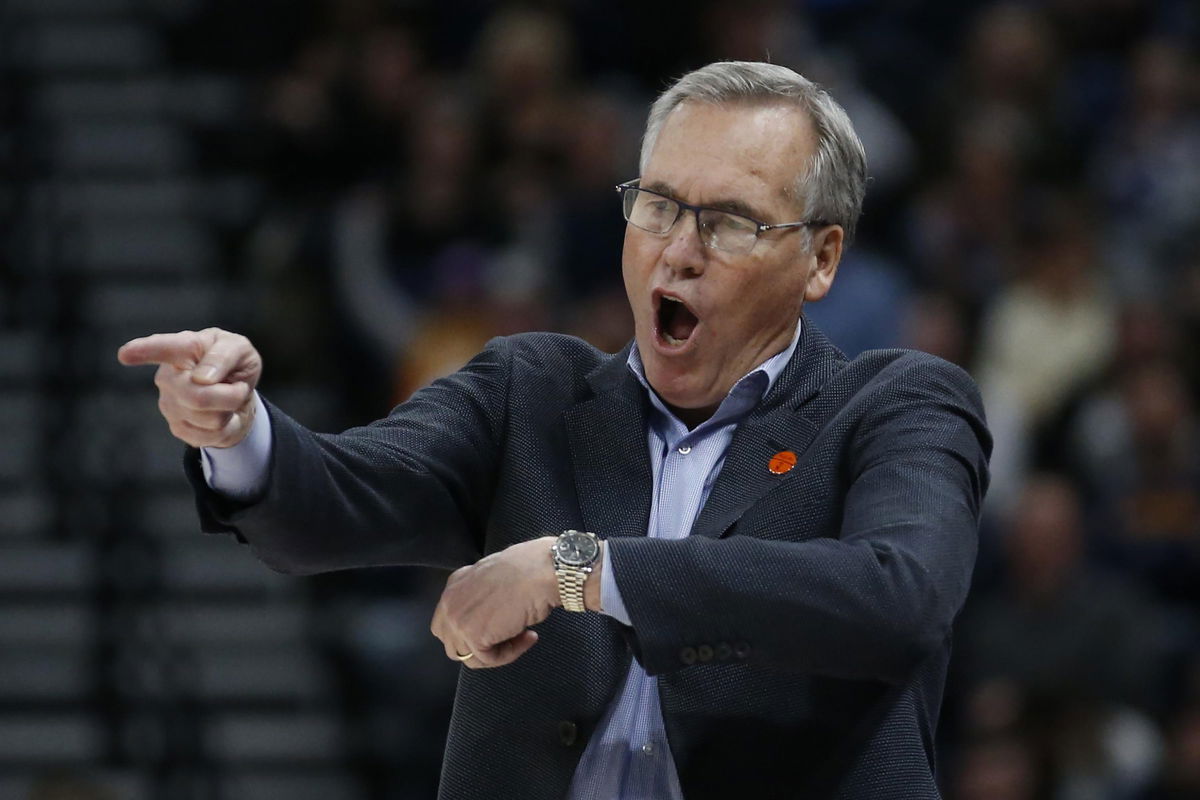 And it seems the 69-year-old is well aware. Recently, the Rockets' head coach was asked how he would coach while maintaining social distancing. To this, Mike D'Antoni simply responded,
"That's how we guard, anyway."
How does one coach while social distancing, @TerranceHarris asks Mike D'Antoni? "That's how we guard anyway." pic.twitter.com/B7OS9l9Vg6

— Jason Bristol (@JBristolKHOU) July 7, 2020
Further, when a reporter asked him whether he believed in the numbers that say the team would defend well in the clutch against the top ten teams, D'Antoni had another humorous response ready.
"We're not a very analytic group here.
"Do I believe in the numbers against better teams? Yeah, because they have our attention. And a lot of the mistakes that we make are either we just don't pay attention, we got bored, we try to outscore them."
D'Antoni looks like he's about the let the team roll the way it does, without changing a thing about the defense. The franchise seems confident about going to Orlando with their existing strategy and win by scoring. Well, we sure hope the Rockets' don't end up making a joke out of themselves. After all, no one will be there to defend them.