From Hating Basketball to Being NBA MVP: All That We Know About Giannis Antetokounmpo, His Family, Past Life & More
Published 07/26/2020, 6:00 PM EDT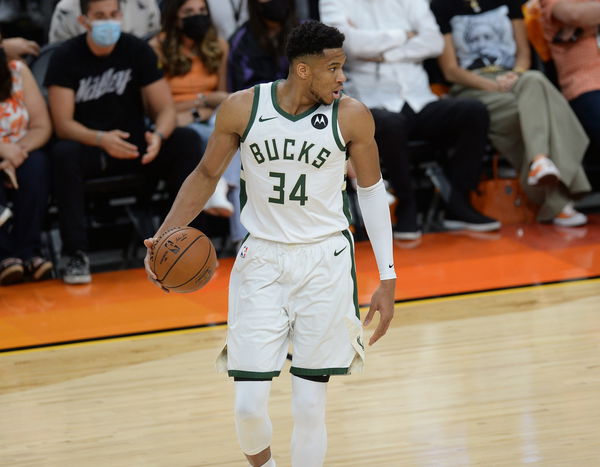 ---
---
The man who needs no introduction, not at least in 2021, is the Milwaukee Bucks' FMVP. Giannis Antetokounmpo will also be the favorite to win the regular-season MVP recognition when the 2021-22 season kicks off. Certainly, the Greek Freak from Athens has nerves of steel because it takes just that to rise to fame if you grew up in poverty. 
ADVERTISEMENT
Article continues below this ad
Many NBA players came from struggling neighborhoods, and Giannis is not unique on this measure. However, what makes his story unique is not just the efforts he made to enter the league, but his perseverance in the expedition to become the greatest. We will take you down memory lane and explain his journey from rags to riches.
ADVERTISEMENT
Article continues below this ad
Giannis Antetokounmpo and his past life
Giannis and bothers- The sellers!
Multinational companies like Nike use the Giannis brand power to sell their shoes. But as fate would have it, Giannis already was in the business of selling, and that too when he was a preteen. To put things into perspective, let us take a few steps back.
Giannis' parents, Charles and Veronica, had to leave Nigeria to search for a job. They came to Athens, Greece, and that is where Giannis was born. They were four brothers growing in a family that was struggling for bread and butter. Giannis' elder brother, Thanasis, remembers the time they would join their mother to sell stuff on the streets. He reminisced, "It was always fun." They would come back home happily, taking pleasure in earning an honest living.
Giannis and his first memories with Basketball
If you know about the Tennis legend Andre Agassi, you will know how much he hated the sport. Not exactly, but somewhat similar, was the story of Giannis. He loved soccer and wanted to stick to that. The 2019 MVP remembered, "When I grabbed the Basketball for the first time, I hated it. At first, I did not want to play Basketball. I wanted to play Soccer. But Thanasis wanted to play Basketball."
It was just because of Thanasis, that Giannis left soccer and picked basketball. Everybody could just see that he was a natural talent. 
When the Antetokounmpo family was struggling to make ends meet
Mr. Giannis Tsiggas was another father figure to Giannis and his brothers. Mr. Tsiggas owned a small cafe in Sepolia. After an interminable day, he would get ice creams for free for all these kids. At some point, Giannis wanted to work as a part-timer in this cafe, but it was Mr. Tsiggas who knew that this man was made to do bigger things in life. The cafe owner and family friend exclaimed, "They were a very polite and happy family."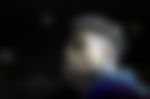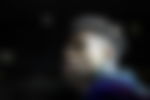 His love and appreciation for the people who shaped him
Giannis shares a very special bond with both his parents
The most important lesson that a young Giannis learned from his father was the importance of sharing. Mr. Charles, who unfortunately passed away at the age of 54 in 2017, always ensured that each of his kids shared everything they have. A story worth remembering is when Thanasis got home some new shoes. 
In Giannis' words, "He signed a deal with the first division in Greece, he came back with a pair of shoes and it was the Kobe Force white and Red." Now Giannis demanded to try them out but got denied. To this, their father ordered Thanasis to let Giannis try them.
In one other memory of this GOAT potential's late father, we can visualize the sacrifices he had made. They would seldom have food enough to feed six mouths, so his father would say, "Let my kids eat first."
Probably, therefore, the prime motivation of Giannis to join the NBA was to provide for his supportive family. He vividly remembered his initial days. "When I was practicing, I was thinking about my dad and my mom."
His first coach and the man who scouted him
Mr. Takis Zivas was Giannis' first coach. It is humbling to see that The Greek Freak never forgets to acknowledge him, and funnily, also calls his coach crazy. Mr. Zivas had some perspectives to share, too. "He was at the gym every day, a skinny, sickly kid, probably with nutrition problem in his everyday life."
The coach put a 16-YO Giannis in the men's practice so he learns to play against bigger and stronger players. This helped his game and attitude later.
Next up, Mr. John Hammond. He scouted Giannis from high school and helped with the 2013 draft, which changed his life overnight.
Hard work beats talent when talent goes to sleep
Last but never least, Giannis and his work ethic
The Greek Freak stated, "I might not be the best shooter, the best ball handler, the best passer, but by working hard, you can achieve those things." He added some more motivation to this, "The most important thing is the heart, what you feel inside, the flame inside your heart."
His friends from the locality he grew up were surprised that they had, between them, a man growing to join the NBA, something unheard of in Greece. It was a very demanding and unforgiving work ethic that shaped Giannis Antetokounmpo. He would work the hardest in the gym and never miss out on practice. His Milwaukee Bucks coach Mike Budenholzer believed Giannis has grown a lot when he revealed, "Talking to guys in time out, practice and film sessions. He's just growing as a leader, just like his game is growing."
ADVERTISEMENT
Article continues below this ad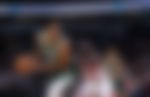 At last, leaving you with an anecdote
ADVERTISEMENT
Article continues below this ad
Before getting drafted, he did not even know the names of all the players who played for the Bucks. The man who is so devoted to the Bucks today was ready to be picked by any team. Also, when he was going for the 2013 NBA draft with dreams of getting picked, he had no coat or good formal shoes to wear. That is when they were helped by a sponsor because, until that point, it was sure that a star was born.
Watch this story – Giannis Antetokounmpo Highlights from Game 3 of NBA Finals 2021