Comparing Gameplay With Giannis Antetokounmpo, Celtics Star Mocks James Harden and His Scoring Technique
Published 05/19/2020, 4:42 AM EDT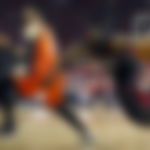 ---
---
Trash talking and roasting know no bounds in the NBA. Players seem to forget the past and continue roasting their opponents. Enes Kanter did the same. Recently, he successfully killed two birds with one stone in an attempt to praise Giannis Antetokounmpo and roast James Harden.
ADVERTISEMENT
Article continues below this ad
James Harden gets himself a TikTok roast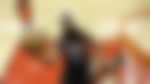 ADVERTISEMENT
Article continues below this ad
Boston Celtics center Enes Kanter seems like he is on a mocking spree during this pandemic. James Harden became his most recent victim.
In a TikTok video, Kanter came up with two basketball play sheets; one with Giannis on the top and the other with Harden. Then, he proceeded to show the viewers how Giannis apparently scores. It was rather straightforward. Now comes the funny part.
After showing Giannis' scoring technique, Kanter drew James Harden's way of making a basket. According to Enes, Harden is all over the half-court before he finally shoots his shot.
Fans tried to make sense of why Kanter came at Harden like that and they had many theories. A lot of them felt that it was because of this:
Harden's showing off the full repertoire (31/9/6).@HoustonRockets lead @okcthunder 89-74 on @NBAonTNT after 3. Russ: 22/10/7. pic.twitter.com/yttELCk7dr

— NBA (@NBA) April 17, 2017
Many came out in Harden's support saying that Kanter was just a benchwarmer. It came as a surprise to fans in the community as Kanter has not defeated the Houston Rockets star in over three years. They seemed amazed at his confidence level.
Some fans even went on to take a jab at Kanter by highlighting his stats. Others roasted his defense game, which is known as below average.
This is not the only dig Enes Kanter has taken recently. Earlier this April, the Swiss national mocked Boston Celtics player Tacko Fall.
ADVERTISEMENT
Article continues below this ad
In a video he posted on Twitter, Kanter walks and shoots in a rather awkward manner. With the caption, '@tackofall99 be like', implying that was how the 7′ 5" player took a shot.
🌮😂 @tackofall99 be like pic.twitter.com/MqhbWn7bvj

— Enes Kanter (@EnesKanter) April 5, 2020
ADVERTISEMENT
Article continues below this ad
We're not sure why Kanter likes to take digs at players who are better than him, more experienced or way taller. You never know when they'll respond and in what way. Watch your back Enes.