Jrue Holiday Charity: What is the Jrue and Lauren Fund?
Published 07/08/2021, 6:04 PM CDT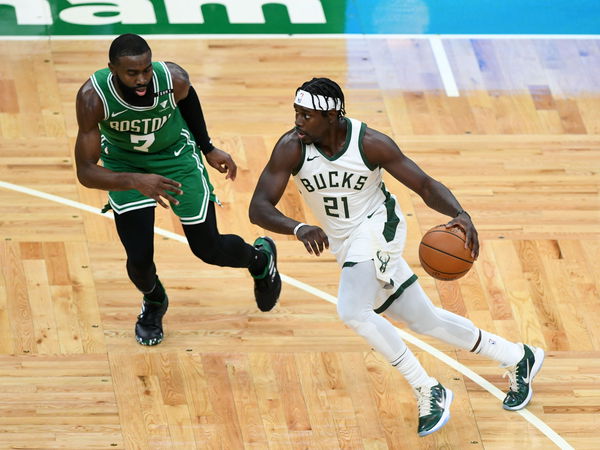 ---
---
Jrue Holiday and the Milwaukee Bucks suffered a disheartening loss in Game 1 of the ongoing NBA Finals series against the Phoenix Suns. The former 1st round pick could not prevent a 118-105 loss at the hands of the Suns who were spurred on by the displays of Chris Paul, Devin Booker and Deandre Ayton. Despite being dealt a massive blow, the Bucks have all the time in the world to recover as the finals continue.
ADVERTISEMENT
Article continues below this ad
ADVERTISEMENT
Article continues below this ad
But this article is not related to the Bucks or their star point guard. It has more to do with the latter's work outside of the basketball court and within the greater Milwaukee community. Read further to find out more about the Jrue and Lauren Holiday fund.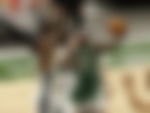 Jrue Holiday and wife Lauren's charity fund continues to make an impact
Back at the start of the COVID-19 pandemic, Milwaukee Bucks hooper Jrue Holiday and his wife Lauren conjured up the idea of starting a fund for struggling black-owned small businesses that suffered mightily due to the coronavirus plague. Amidst the whole George Floyd incident and the #BlackLivesMatter movement, the Holiday family brought to life a brilliant initiative that made a lasting impact on the lives of the needy.
"Honestly when it came down to it, it was me and my wife talking about what we could do to kind of further this movement and progression and being able to help out our community and just being able to help."
"We were just kind of sitting in the house, in the bed, thinking about it, and my wife said, 'I think you should do this and you should do the rest of your salary.' That's a great idea. Because we want to make an impact. God has blessed us with so much. We know a couple of things that are important are time and money, and right now, we have both. To be able to give away our money to help further this movement and Black-owned businesses that have taken a hit in COVID-19, to us, it felt like the perfect time and opportunity," Middleton said via ESPN.
The JLH fund
ADVERTISEMENT
Article continues below this ad
Most of the donations made to the JLH fund are distributed amongst black-owned businesses and citywide initiatives that seek to bring about equitable outcomes for minorities. The distribution chart is as follows: New Orleans (up to $1.5 million), Los Angeles (up to $1.5 million), and Indianapolis (up to $1 million).
Additionally, a sum of $1 million will go to black-owned businesses in more than 10 other cities across the USA. Another $500,000 is committed to higher education institutes that boast a rich black heritage.
ADVERTISEMENT
Article continues below this ad