Bucks' Legend Breaks Down the Benefits to the Franchise After Giannis Antetokounmpo Max Signing
Published 12/16/2020, 12:30 AM EST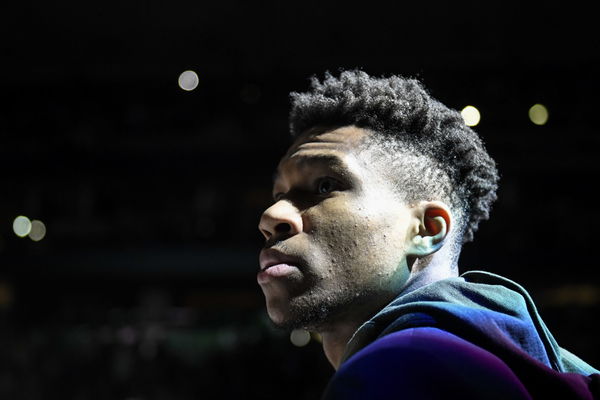 ---
---
Giannis Antetokounmpo has put a full-stop to every baseless claim that pitted him out of the Bucks. Even though he never once hinted that he wanted to move out of the Bucks, the entire internet including many NBA analysts were convinced that he would part ways with his team.
ADVERTISEMENT
Article continues below this ad
Just nine days after celebrating his 26th birthday, the 2-time NBA MVP made it clear that he was here to stay with the Bucks. He signed a five-year super-max deal worth $228.2 million. This places his earnings for the next six years at $256 million. Now, these figures can seem intimidating, but Giannis deserves every penny.
ADVERTISEMENT
Article continues below this ad
Giannis Antetokounmpo is value for money
There is no doubt that the biggest offer in NBA history was the result of close examination and analysis of Giannis' future abilities. He has been the cornerstone of the Bucks' recent success and also their last best card if they wish to lift a championship.
A former NBA Champion from the 1971 Milwaukee team that won the only championship for the franchise, Bobby Dandridge, believes the same. In a recent telephonic interview, he said, "It gives them a very good shot at winning the championship, guarantees them a full house every night. It gives them a legitimate superstar that they can build the team around for the next five or six years. Then, he is a big plus for that community because he is such an out-going and just a great young man, a quality person that would be good for any franchise even if he wasn't a superstar."
Bobby himself played 9/13 seasons of his career with the Bucks and retired in the same green jersey. So these words from the 73-YO legend reflected pure wisdom.
How is this signing good for the entire NBA league?
ADVERTISEMENT
Article continues below this ad
In a time when franchises are desperate to build dream teams and killer trios, it is refreshing to see a brave man who wants to stay by himself. He could have joined the Nets, the Warriors, or the Lakers this next summer to dramatically improve his chances of winning a ring. This would have put every other team at the second best position. 
But with this welcome move from the Braveheart Giannis, the league stays competitive. All-in-all, it was for the greater good that the Greek Freak stays attached to the Bucks and tries to win from there.
Do you also stand with Giannis and believe in the #FearTheDeer concept?
ADVERTISEMENT
Article continues below this ad
Read also – Two Super Weird Twitter Trends Following Giannis Antetokounmpo Extension