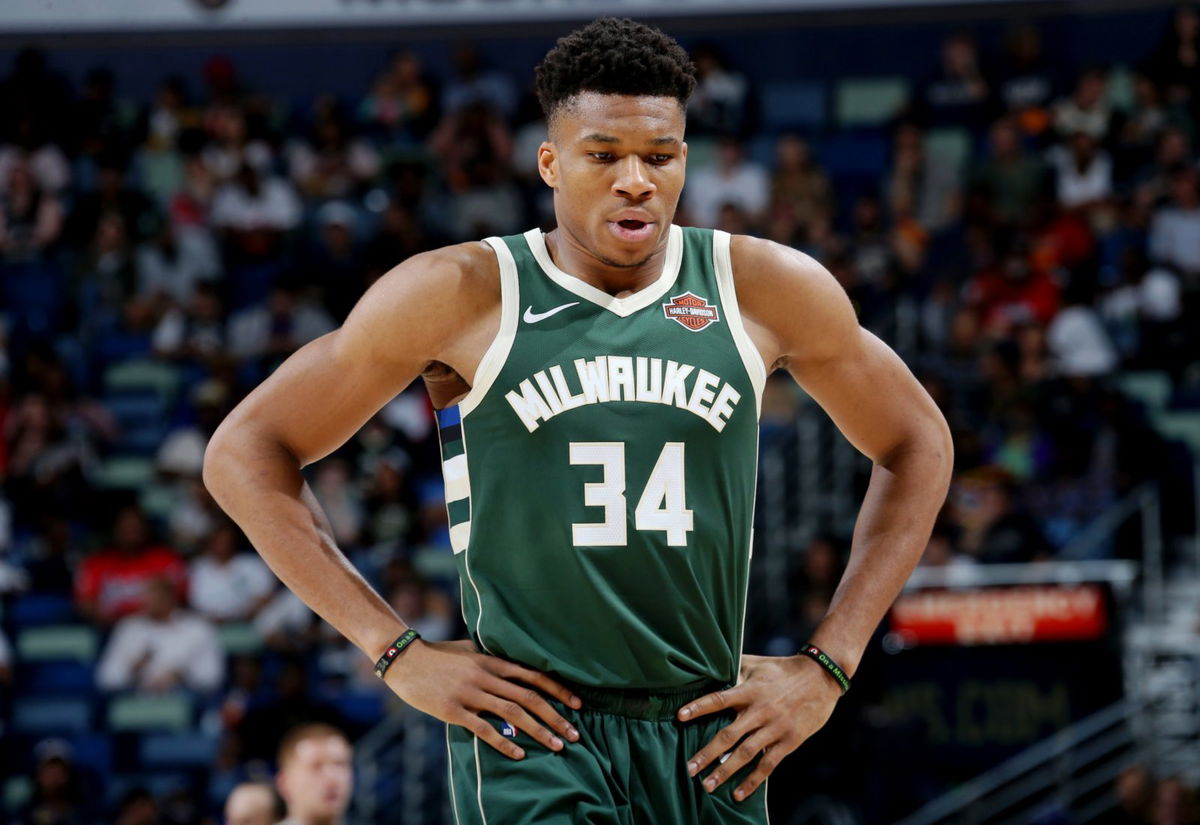 The winner of the 2019/20 NBA season might have a star against their name, but Giannis Antetokounmpo believes it wouldn't be an easy ride. The Milwaukee Bucks star believes this NBA season would be the toughest ever championship to win.
In a conference call with reporters on Wednesday, Antetokounmpo was asked about whether the eventual champion will have an asterisk. "I hear a lot of people saying it could have a star next to it. It's going to be the toughest championship you could ever win," he said H/T (Malika Andrews of ESPN).
Antetokounmpo says this year "is going to be the toughest championship you could ever win."

— Malika Andrews (@malika_andrews) July 1, 2020
He also admitted that players will not be at their fittest after coming back after an unplanned break.
"Guys are going to be rusty," he said. "You're going to see guys throwing the ball into the stands, turnovers. I think as guys get more comfortable, the level of basketball will get better each game."
Antetokounmpo also talked about health concerns. While he said that his mother might be concerned, he had full faith in the NBA's protocols.
Giannis Antetokounmpo says he is concerned about his health while playing in Orlando — but notes his mother may be the most concerned.

(He said he trusts the league's protocols).

— Malika Andrews (@malika_andrews) July 1, 2020
Giannis Antetokounmpo will be aiming to lead Milwaukee Bucks to the NBA title
Antetokounmpo has led the Bucks to one of the top teams in the league. After winning the MVP award last season, he continued his form this season and is one of the favorites to win the award again. He has averaged 29.6 points, 13.7 rebounds, and 5.8 assists this season playing 30.9 minutes per game.
One thing Giannis would want to do better is the team's finish. The Bucks lost to Toronto Raptors in the Eastern Conference finals last season. And so, the Bucks will be aiming for the title this season. Prior to the league's suspension, they had the best record in the NBA with 53 wins. Moreover, many believe they are among the favorites to win the title this season.