Milwaukee Bucks vs Memphis Grizzlies:Injury Updates And Lineup Predictions
Published 08/13/2020, 2:00 PM EDT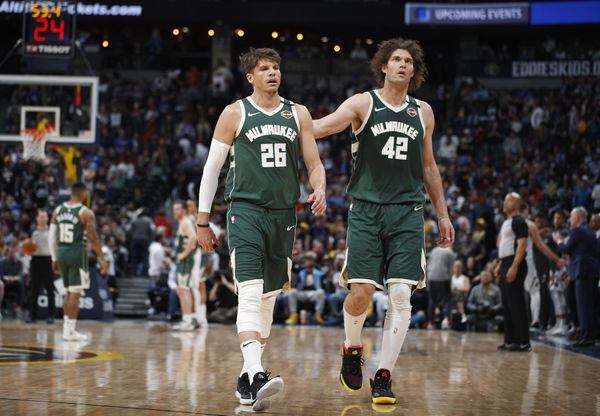 ---
---
As the regular season is about to end for the Memphis Grizzlies, they will be playing their last seeding game against the Milwaukee Bucks on Thursday. The two teams are currently poles apart when it comes to their standings in their respective Conferences.
ADVERTISEMENT
Article continues below this ad
The Milwaukee Bucks hold the best record in NBA currently. Other than holding the first seed in the Eastern Conference, they are also four games ahead of the Toronto Raptors who are holding the second position. On the other hand, the Grizzlies are one game behind securing a spot in the play-in series.
Milwaukee Bucks injury updates and lineup predictions
ADVERTISEMENT
Article continues below this ad
With their stellar performance before the season was suspended, the Bucks easily made it to the playoffs. Even after suffering through some unprecedented losses now, they are still way ahead in the game. It can be quite unfortunate for the Grizzlies to be facing them at this crucial stage. But with their star player, Giannis Antetokoumpo benched from the game, the Grizzlies have an opportunity to make the most of it.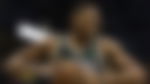 Giannis was ejected for head butting Washington Wizards' Moritz Wagner. Nevertheless, the Bucks still make a great team with Khris Middleton, Brook Lopez, and Eric Bledsoe on the court. However, their shooting guard, Wesley Matthews has been ruled out for the game due to an injured hip along with George Hill. Even Ersan Ilyasova is questionable for the matchup with the Grizzlies.
Their line up prediction would be Brook Lopez, Eric Bledsoe, Khris Middleton, Ersan Ilyasova, and Kyle Korver.
Memphis Grizzlies injury update and lineup predictions
With a do or die situation for the Memphis Grizzlies, they desperately need this win. The only other way they can make the playoffs is if the San Antonio Spurs and Phoenix Suns lose their matches too. The Grizzlies' three-point defense has been atrocious so far. They will be relying on their young players in this game.
Point guard, Ja Morant's resilience can play a huge role in their win today. With no surprises about his potential, he has been shortlisted for the NBA Rookie of the Year award. He had done relatively well in their previous match against the Boston Celtics. He bagged 26 points and 13 assists and will be trying to emulate the same in this matchup with the Bucks.
ADVERTISEMENT
Article continues below this ad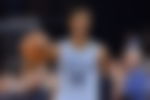 Jonas Valanciunas is another key piece for the Grizzlies.
Thus, the lineup prediction would be Ja Morant, Dillon Brooks, Kyle Anderson, Anthony Tolliver, Jonas Valanciunas.
ADVERTISEMENT
Article continues below this ad
Game prediction
With the Bucks having nothing to lose and the Grizzlies having to lose it all, this matchup would be interesting to watch. Nonetheless, as much as one can root for the underdog, the Milwaukee Bucks have an easy win ahead of them unless a miracle takes place.