Minnesota Timberwolves CEO Raises A Different Kind of Awareness Amid Ongoing Protests
Published 06/06/2020, 9:12 AM EDT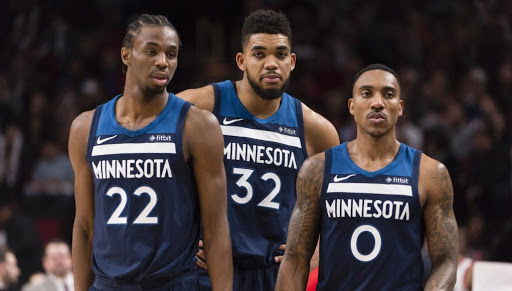 As the days pass, protesters have been marching down streets demanding justice for George Floyd. People want to put an end to police brutality and racial discrimination. Moreover, the coronavirus, which is still looming large in major parts of the world, is giving humans nightmares. Amid all this, Minnesota Timberwolves CEO does not want Americans to forget that election day is fast approaching. 
Ethan Casson, the CEO of Minnesota's NBA and WNBA teams, recently released a statement, bringing awareness about the much-anticipated 2020 presidential election. Casson, on his twitter page, announced patriotic news for all of his team's employees. 
"Election Day, November 3, is now an official company holiday at the Timberwolves and Lynx. All employees will have the entire day off to be engaged citizens and ensure their voices will be heard," he wrote.
ADVERTISEMENT
Article continues below this ad
The Wolves are the first NBA team to publicly declare a holiday on November 3, which is election day. It will obviously entice employees to go out and vote for the candidate they feel would do ample job as the president of the country. As the nation is experiencing serious problems, the Wolves' CEO certainly reminded them that they have to vote for the change that they wish to see.
ADVERTISEMENT
Article continues below this ad
Where do the Minnesota Timberwolves rank in the current NBA season?
The Wolves had only won three of their last eleven games before the NBA's suspension. As the table stands, the Minnesota Timberwolves hold the league's third-worst record. Hence, they are going to end the current season with the same record. Naturally, the Wolves are one of the eight teams that are not invited to the restricted regular-season in Orlando next month.
During the month of December, the Wolves lost 11 straight games. Then, they found hard-fought success, winning by one point against the Sacramento Kings. Despite boasting of young talent like Karl-Anthony Towns, Andrew Wiggins, and D'Angelo Russell, the Wolves failed, but there's always next year.
ADVERTISEMENT
Article continues below this ad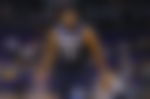 There can be no doubts in naming Towns as their best player this season. The two-time All-Star averaged 26.5 points, 10.8 rebounds, and 4.4 assists in the 35 games he played. The first pick of the 2015 draft has certainly impressed with his talents. The 24-year-old can highly be expected to get better next season, coming back with more hunger to perform.