"MJ Just Couldn't Have Done That": Former NBA Champion on Why LeBron James is the Most Complete Player Ever
Published 05/15/2020, 4:46 AM EDT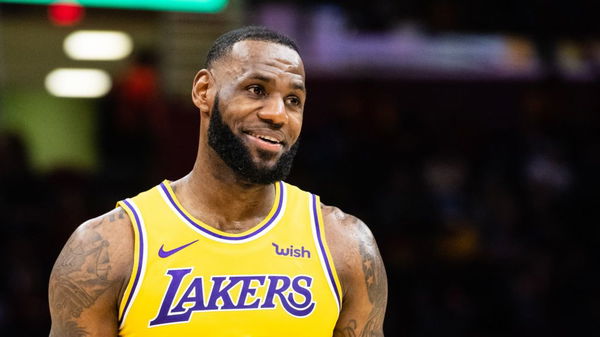 ---
---
Though the world is facing a serious crisis at the moment, nothing stops LeBron James from getting the praise he deserves. Everyone knows that the 35-year-old is right up there in the list of the greatest players to compete in the NBA. But a former NBA champion feels he is the GOAT!
ADVERTISEMENT
Article continues below this ad
Jason Williams, aka 'White Chocolate' has recently stated his opinion on who he feels is the best player to grace the NBA. The innovator of the elbow pass had heaps of praise for the four-time MVP. He took to Instagram and typed out a long post to certify who he feels is the GOAT. 
He was extremely humble with his opinion and showered his respect to the other players in the discussion as well. "Ima start off by saying right off the bat that I got nothing but love and respect for everyone in this discussion," he wrote. "Anyone who knows me knows I always paid my respects to my OGs!! But I get asked all the time who the GOAT is to me when it comes down to MJ, Kobe, and LeBron!" 
ADVERTISEMENT
Article continues below this ad
White Chocolate states his reasons for picking LeBron James as the GOAT
Once a flamboyant passer and a great trickster, Jason Williams picked LeBron over MJ and Kobe. He provided reasons as to why he feels King James is the best. 
Speaking about Michael Jordan, he was crystal clear about the former Bulls star's achievements. "Before I get into let me make it clear: there was never a badder human being to step foot on a basketball court than Michael Jordan!!! His intensity and competitive fire and six rings speaks for itself!! Baddest dude to ever lace em up PERIOD."
ADVERTISEMENT
Article continues below this ad
The genius of Kobe Bryant was acknowledged as well. He called him a "surgeon" who dissected every part of the game to his strength. "The blood sweat and tears were SACRED to Bean, he just wanted it more than anybody else."
Now, talking about LeBron, his words just seemed like they were blushing in praise. The amount of credit he gives to the Lakers man is insane. This comes just days after LeBron shared a post admiring Williams' highlight reel. The respect is mutual among these two. "All I gotta say is that if we're talking PURELY BASKETBALL, he's the GOAT," Williams wrote about LeBron.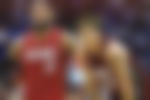 ADVERTISEMENT
Article continues below this ad
He further added to his comments by saying, "Bro could lead the league in 5 statistical categories if he wanted to, and MJ just couldn't have done that!! Bron got the perfect body/IQ/raw ability for the game of basketball and that's just a fact." Addressing the fact that LeBron still has to catch up with MJ in terms of titles, he still feels the former is the most complete player. 
White Chocolate, however, ended his reasoning with a bit of banter. "Also, how about this: Lebron's shoes are WAY more comfortable to hoop in than Air Jordan's and that's just a fact."